On the "Multi-Account Summary" page, you can check around 30 key metrics (including Net Sales, Net Margin, Cost, and Ad Spend) of multiple Amazon accounts (stores) you are running. It supports checking more than one Amazon account and it's all marketplaces. If you need to connect more than one seller central account to tool4seller, please check: 1.2 How to Connect My Tool4seller to My Amazon Seller Account by MWS Auth Token (SP-API)?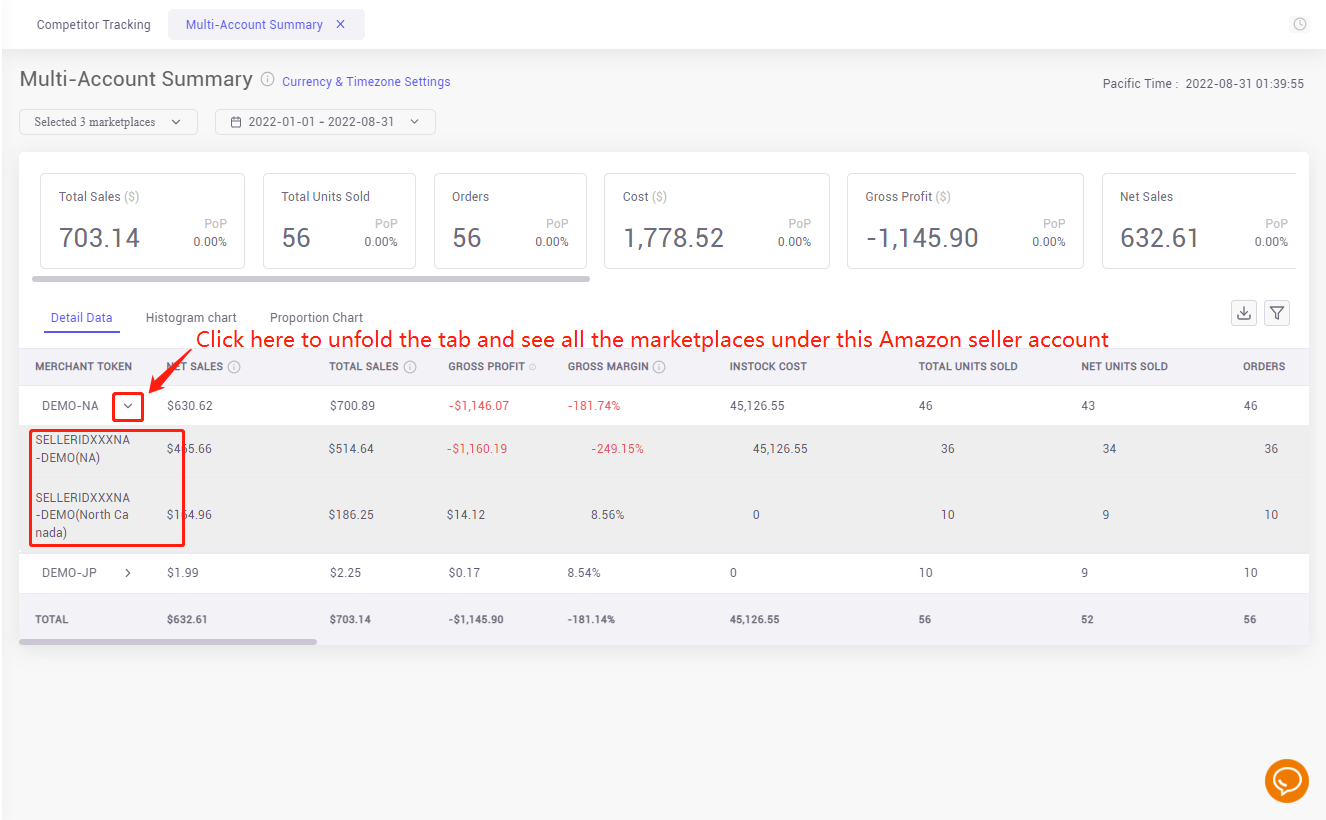 Switch to the "Histogram chart" to see comparable metrics of all the marketplaces.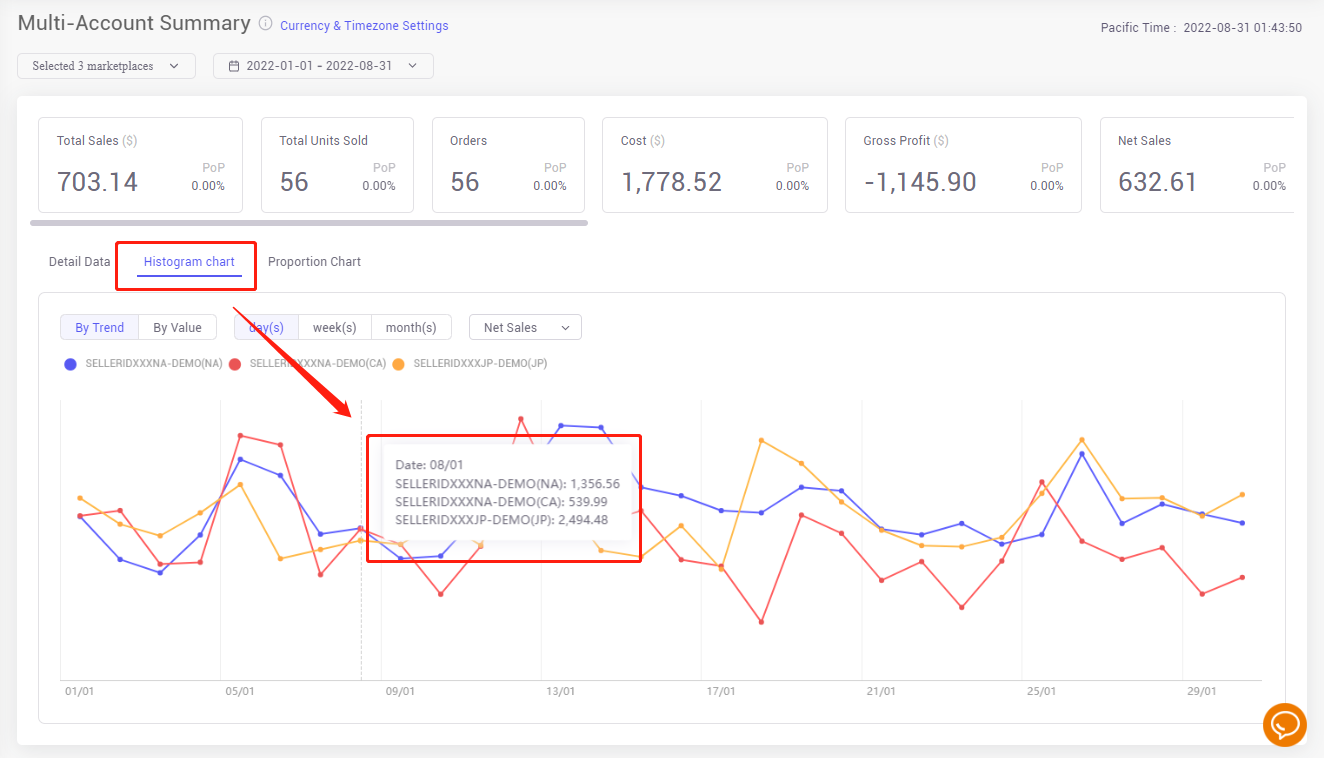 Select the "Proportion Chart" to know the different metrics proportion by account or marketplace level.