The answer is no. Having multiple seller accounts in one marketplace is prohibited on Amazon. However, if you happen to take in accounts from a friend that makes you need to manage more than one account.
Login to your tool4seller and connect the primary accounts separately to one tool4seller in these ways (Authorize by IRP/ by MWS Auth Token).
One tool4seller account can help you manage multiple seller accounts and extensive marketplaces on the web dashboard or mobile app. Or you can active team access to the primary tool4seller account to manage the business together with your partner.
Connecting multiple seller accounts in one tool4seller will not link to any of your seller accounts and certainly will not cause the seller account suspension.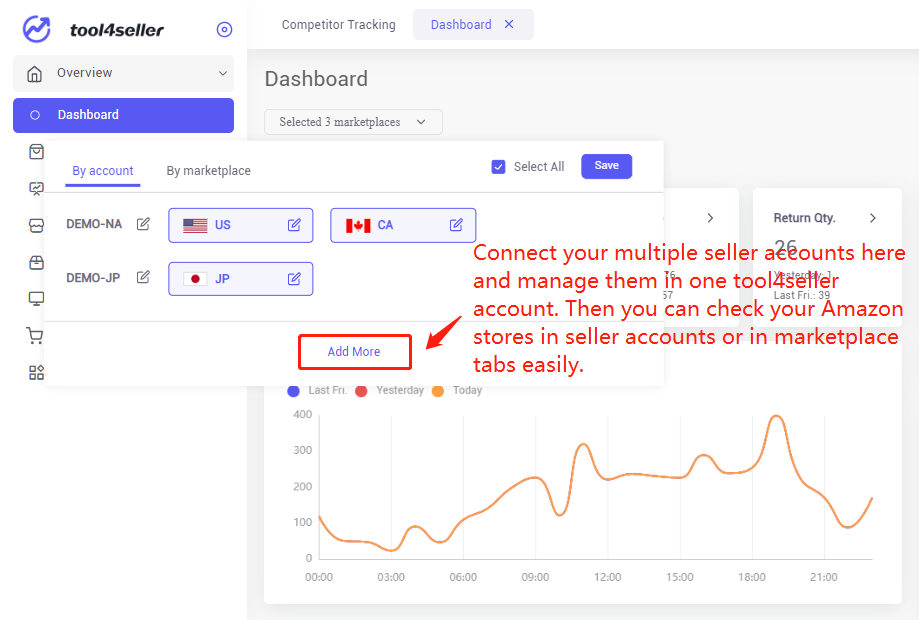 More questions, welcome to contact us at support@tool4seller.com.