Inventory Alerts offer you a platform to check the inventory list and receive alerts of which products need to restock or inventory clearance in Tool4seller's Notification Center (Email Icon on the top right corner).

Click the setting to set frequency and rules that define when the products will need to restock or be excess on your inventory.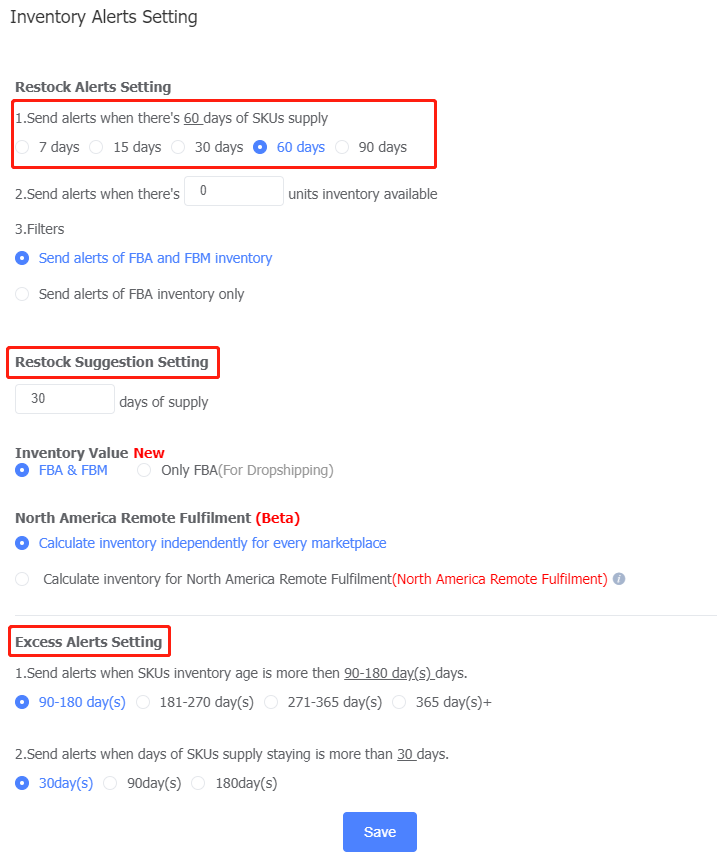 More questions, welcome to contact us at support@tool4seller.com.