On the Business Reports (Product Trends) page, you can view the visits volume (sessions) and sales metrics of the products in six graphs. These line graphs can help you analyze whether the products are profitable and popular. It's one of the effective ways to evaluate whether a new product is good or not.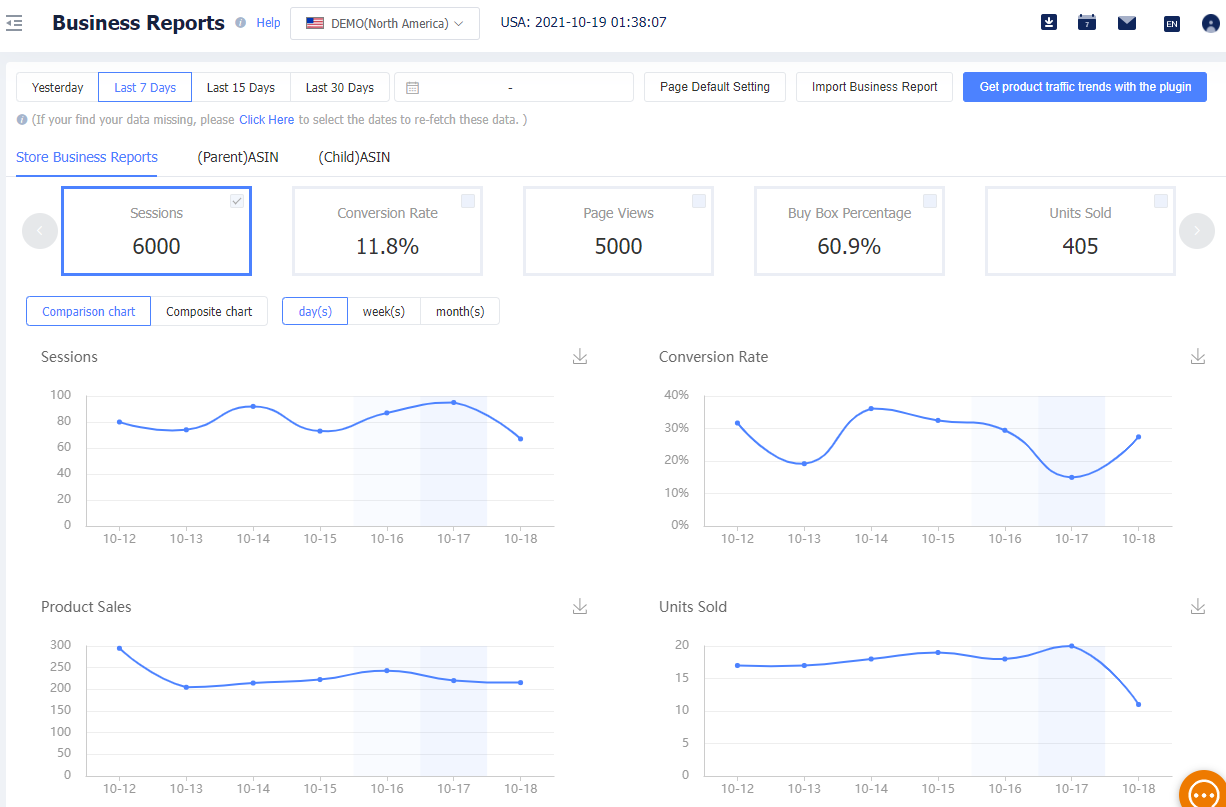 You also can add notes to remind things on the Parent and Child ASIN pages by clicking the product info.


More questions, welcome to contact us at support@tool4seller.com.