Tool4seller pulls the data as financial analytics from your Amazon Seller Central and only can sync the last 30 days' data if you connect your seller account to tool4seller for the first time.
The Sales in the Financial Analytics are calculated by order settlement time which is consistent with the data on the Transaction view under the tabs of Reports → Payments on the seller central.
Note:
It will automatically deduct the refunds from the returned orders on the same day of the return.

E.g. There's one customer who placed an order on Jan. 1st and applied for a return on Jan. 2nd. The system will deduct the sales of this returned order on Jan. 2nd.

It will not calculate the sales from orders that are pending until the pending orders are complete or in other statutes.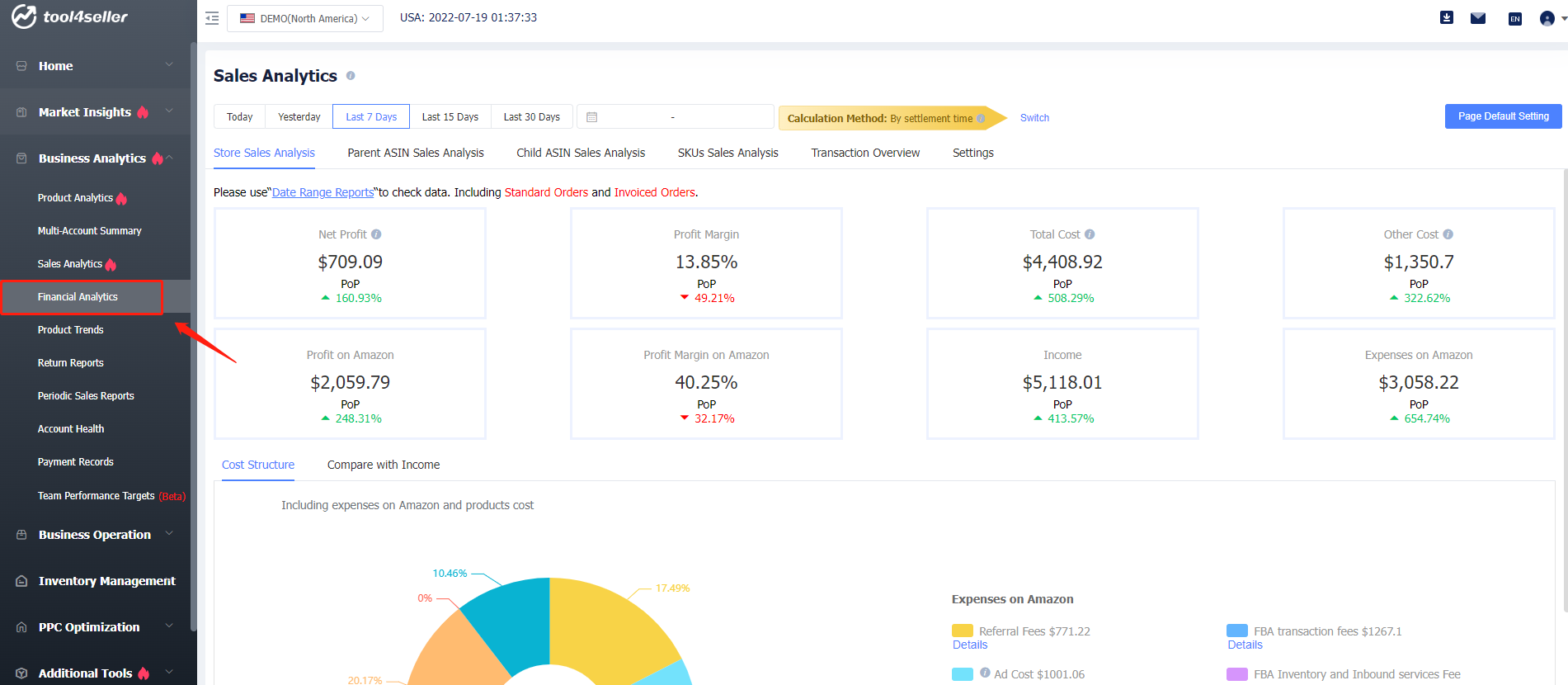 The difference between actual gross profits and gross profits on  Amazon seller central:
Actual Gross Profits = Revenue – Amazon-related fees – Other costs (e.g. purchasing cost, logistics before FBA, taxes …)
Gross Profits on seller central = Revenue – Amazon-related fees
How do verify the accuracy of data on financial analytics?
Log in to your Amazon seller central, and select the correct marketplaces.
Click the payments under the Reports tab.
Generate and download the report to compare the data you saw on the financial analytics.