Login to your tool4seller account (https://das.tool4seller.com/#/package_center), click the golden shopping cart icon, then select the tool4seller plans of what you need (Business Analytics, Customer Follow-up, Products Operation, PPC Optimization, and Competitor Analysis).
We recommend you to subscribe to tool4seller annual plans for up to 32% discounts.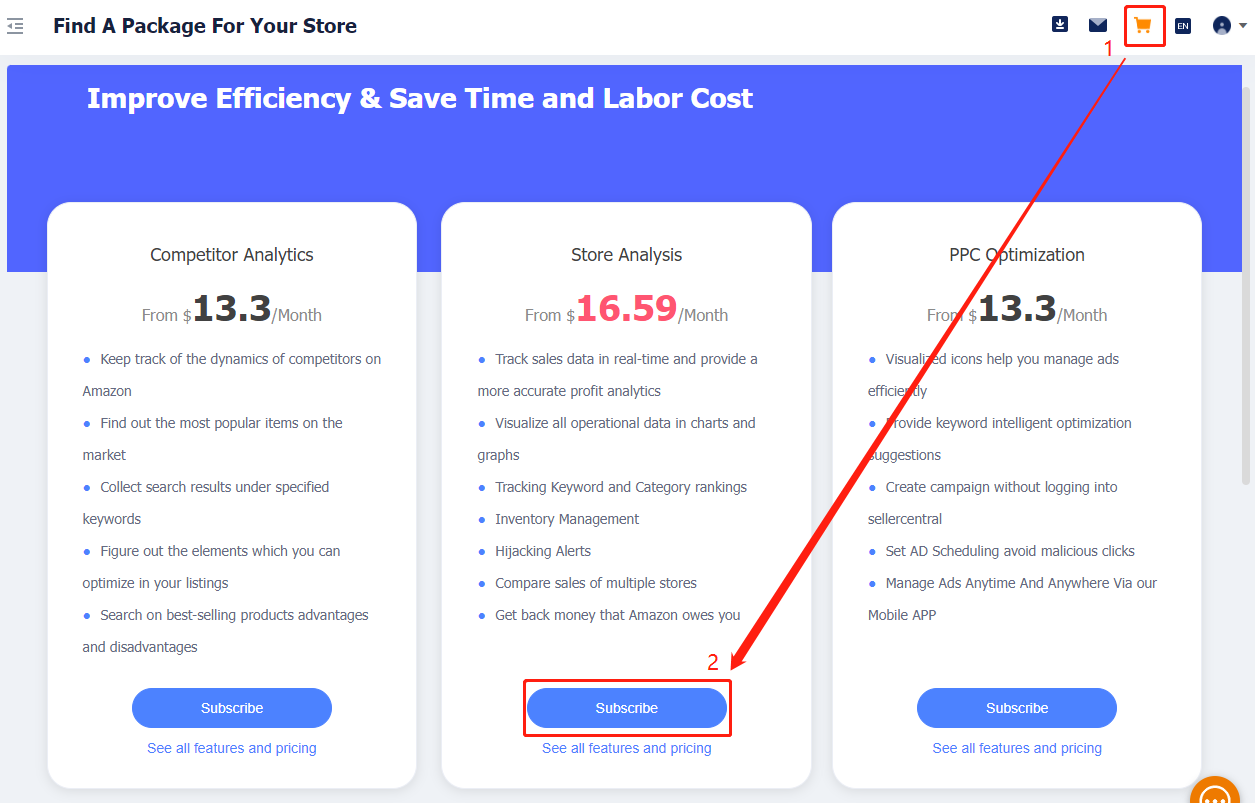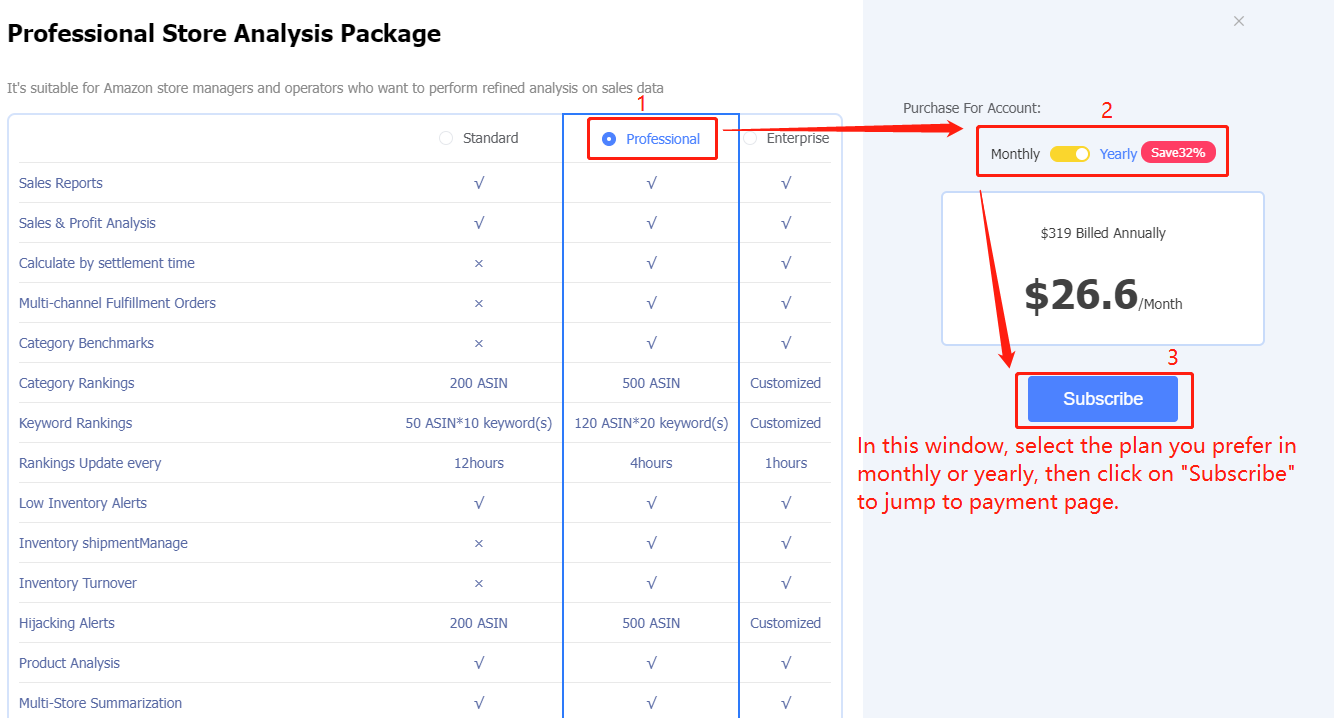 On the payment page, enter the coupon code if you have. Then select the Credit Card payment and fill in the billing information on blank windows after confirming your tool4seller plans.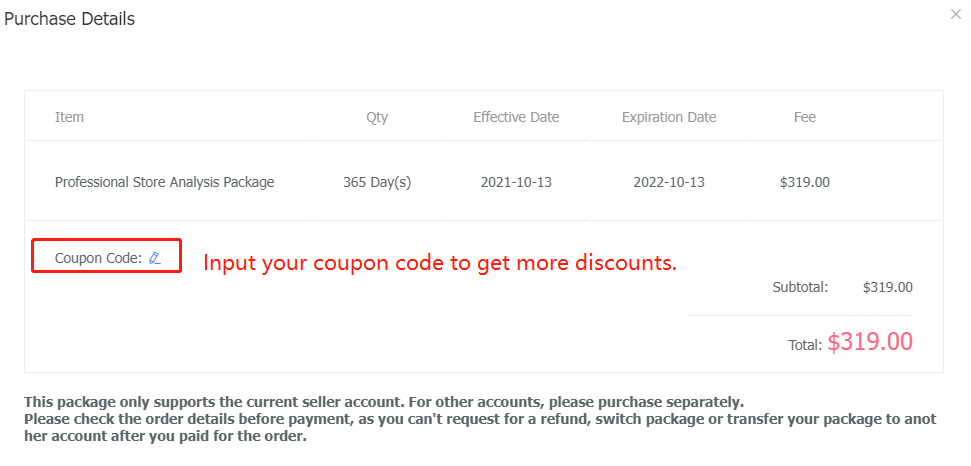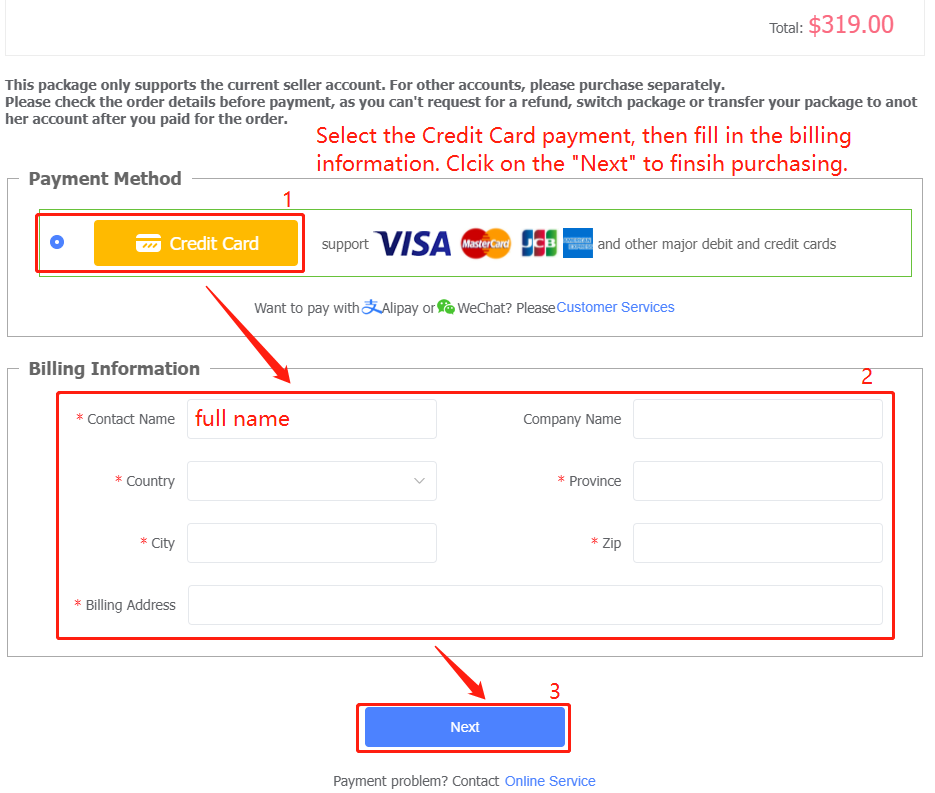 Last, input your card number to complete the subscription.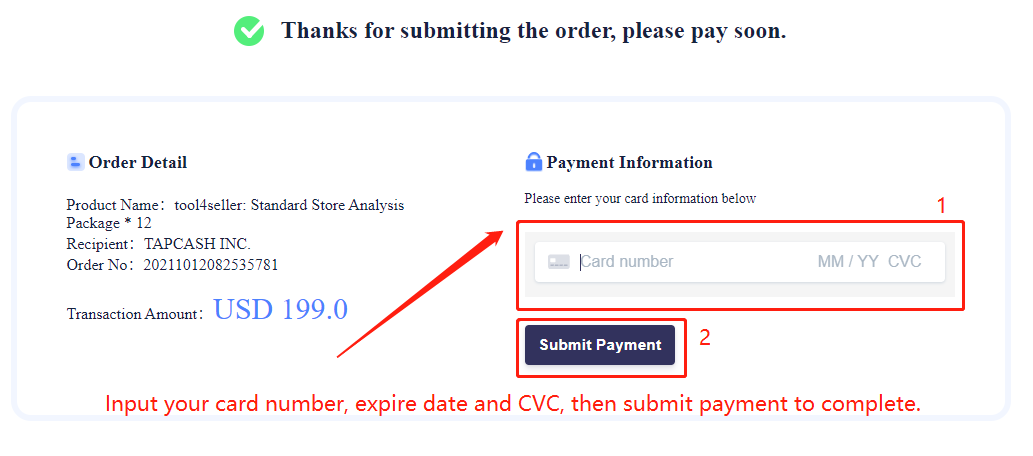 More questions, welcome to contact us at support@tool4seller.com.