You'll find the Amazon Keyword Search Volume Tracker on the Keyword Research page under Free Tools& Service.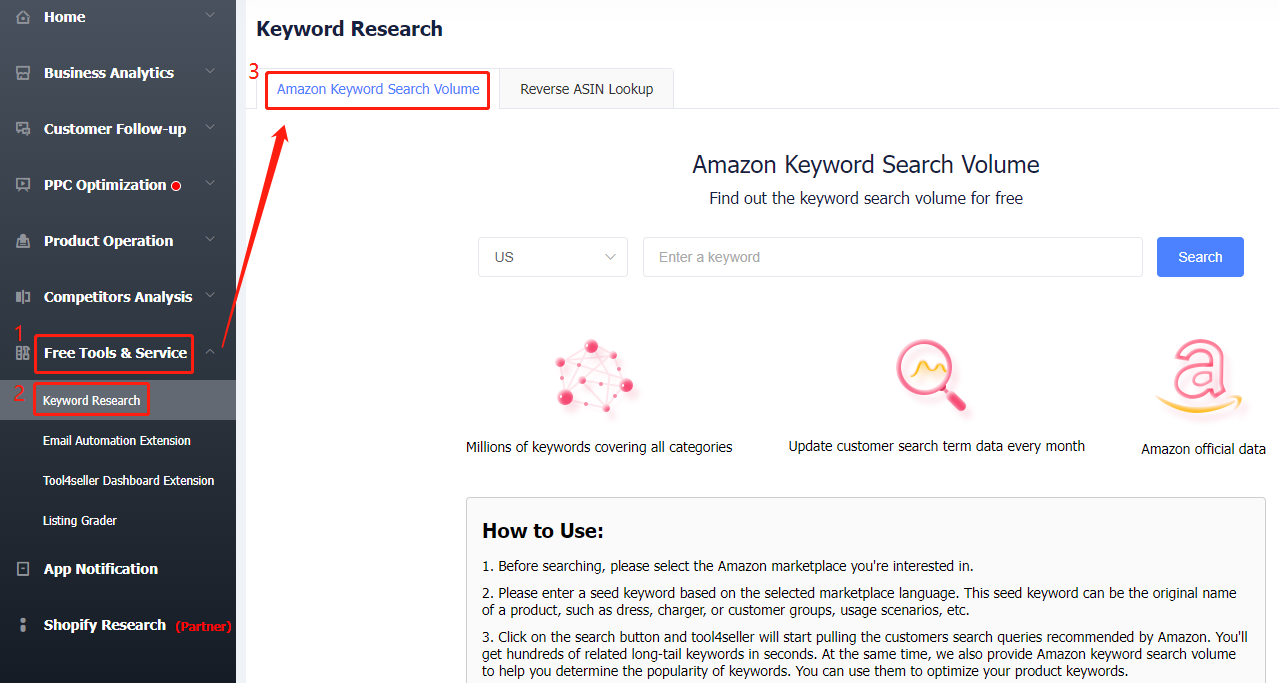 Select the marketplace first, then type any keywords you want to know its Amazon search volume and historical search trend.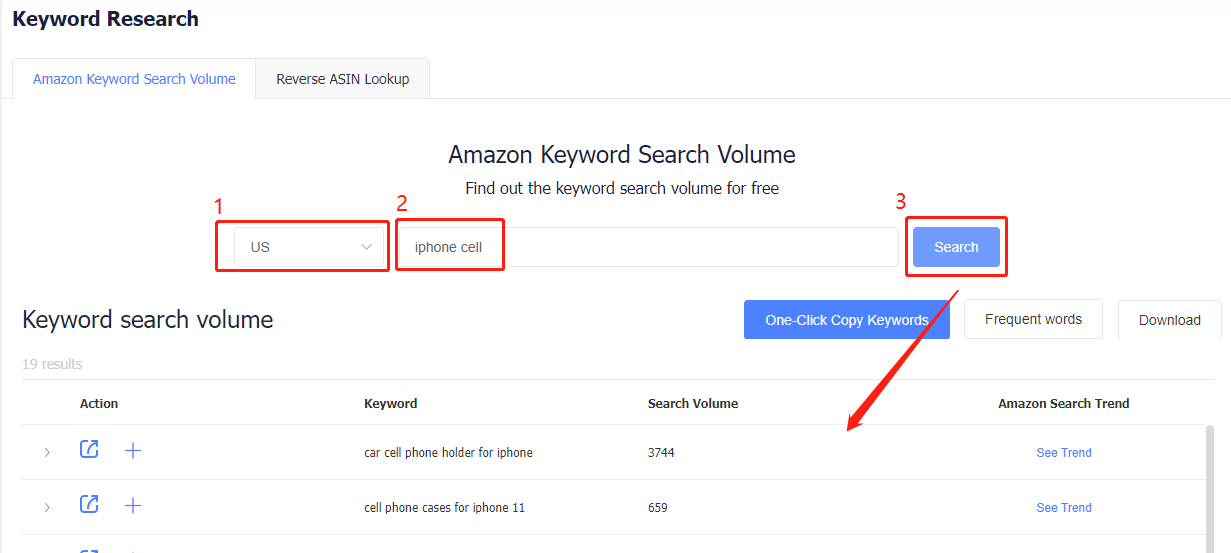 Click + to find out what products are selling or advertising using this keyword, and if you want to track more data, please upgrade your competitor's analysis plan.