Login to your tool4seller account (https://das.tool4seller.com/#/package_center)
Then, click the golden shopping cart icon and select Subscribe or Buy Now button if you see.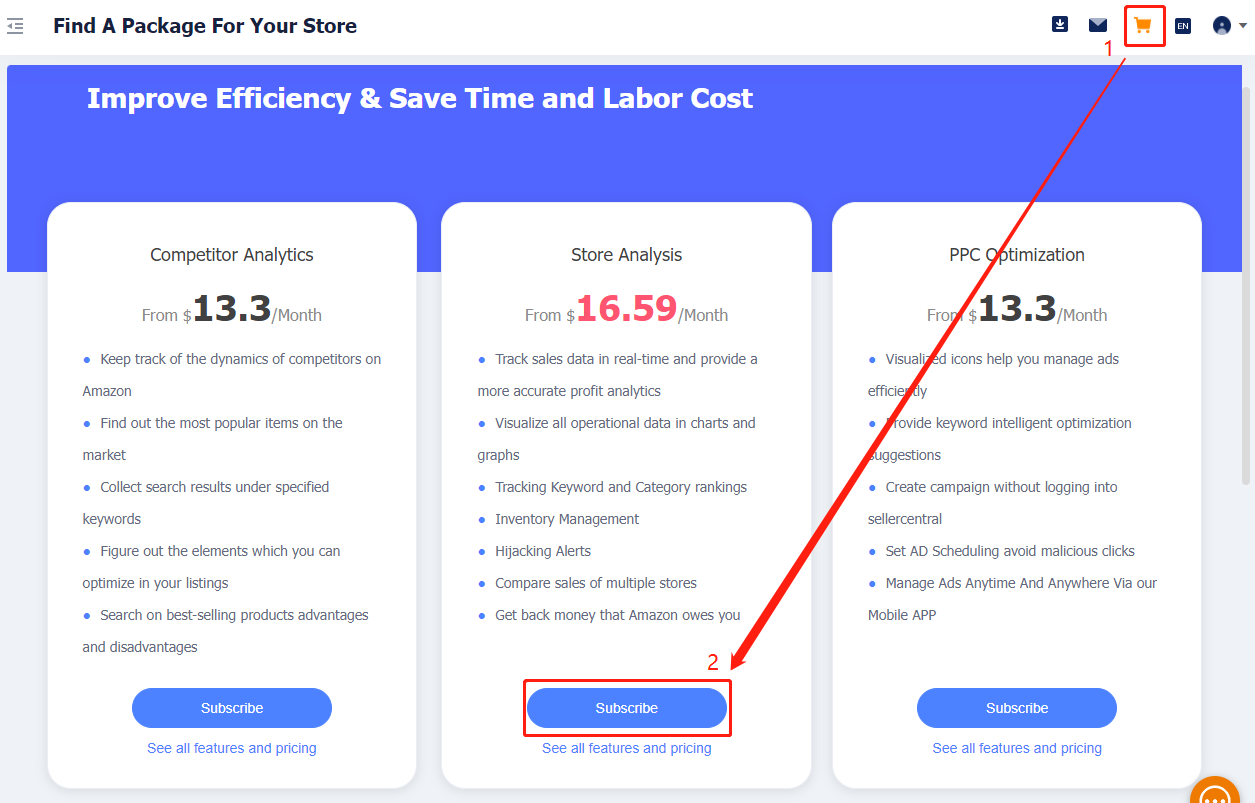 Switch your standard plan to a professional one, then click the Upgrade button. You will need to pay for the change.
E.g. If your standard plan has 18 days left, you will need to make up the difference of 18 days Professional plan.
(Note: The period of one month tool4seller plan is calculated at 31 days.)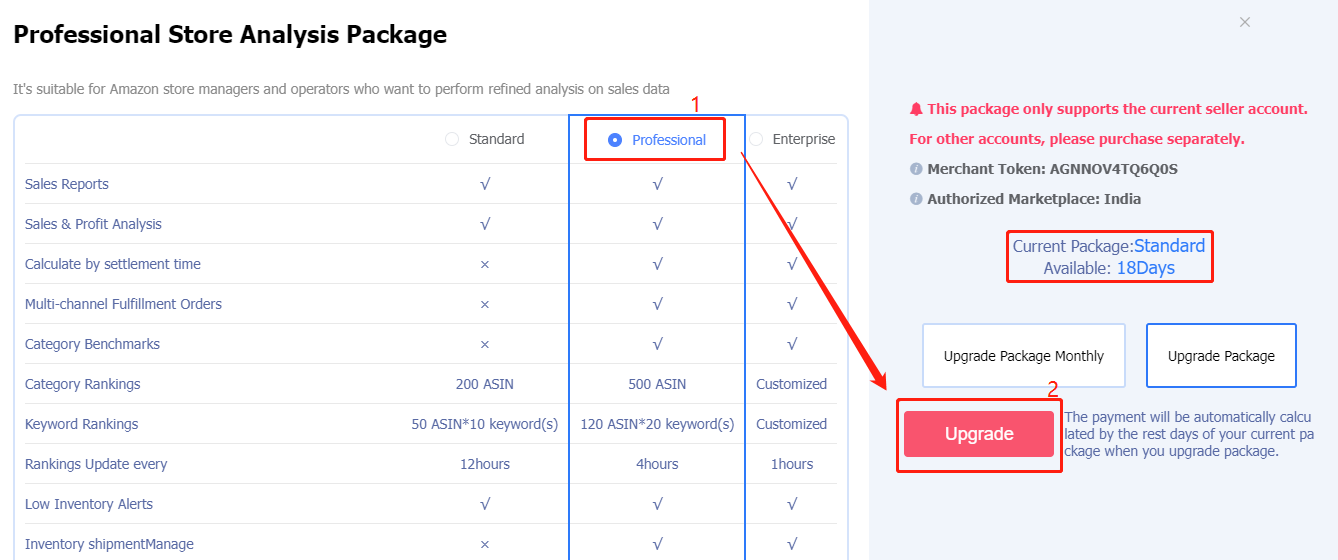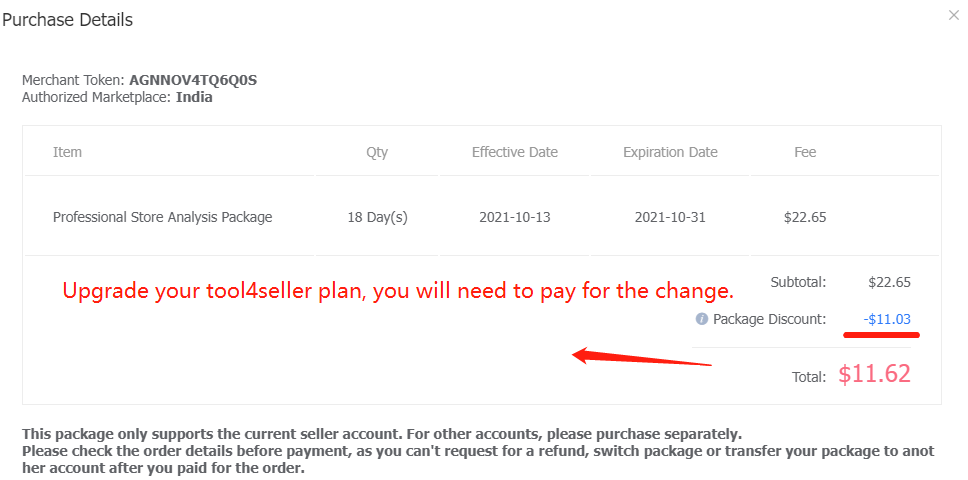 Last, fill in the billing information and credit card number to upgrade your plan and get more uses of the keyword ranking and other features.
More questions, welcome to contact us at support@tool4seller.com.