On the "Periodic Sales Reports" page, you can quickly check and download the certain time range of reports with the Current Period compared to the Last Period and share them with your team or boss. 
It supports 4 kinds of reports which are the "Product Trends", " Costs Reports", "Ad Performance Reports" and "Top 5 Best Sellers ASIN Product Reports".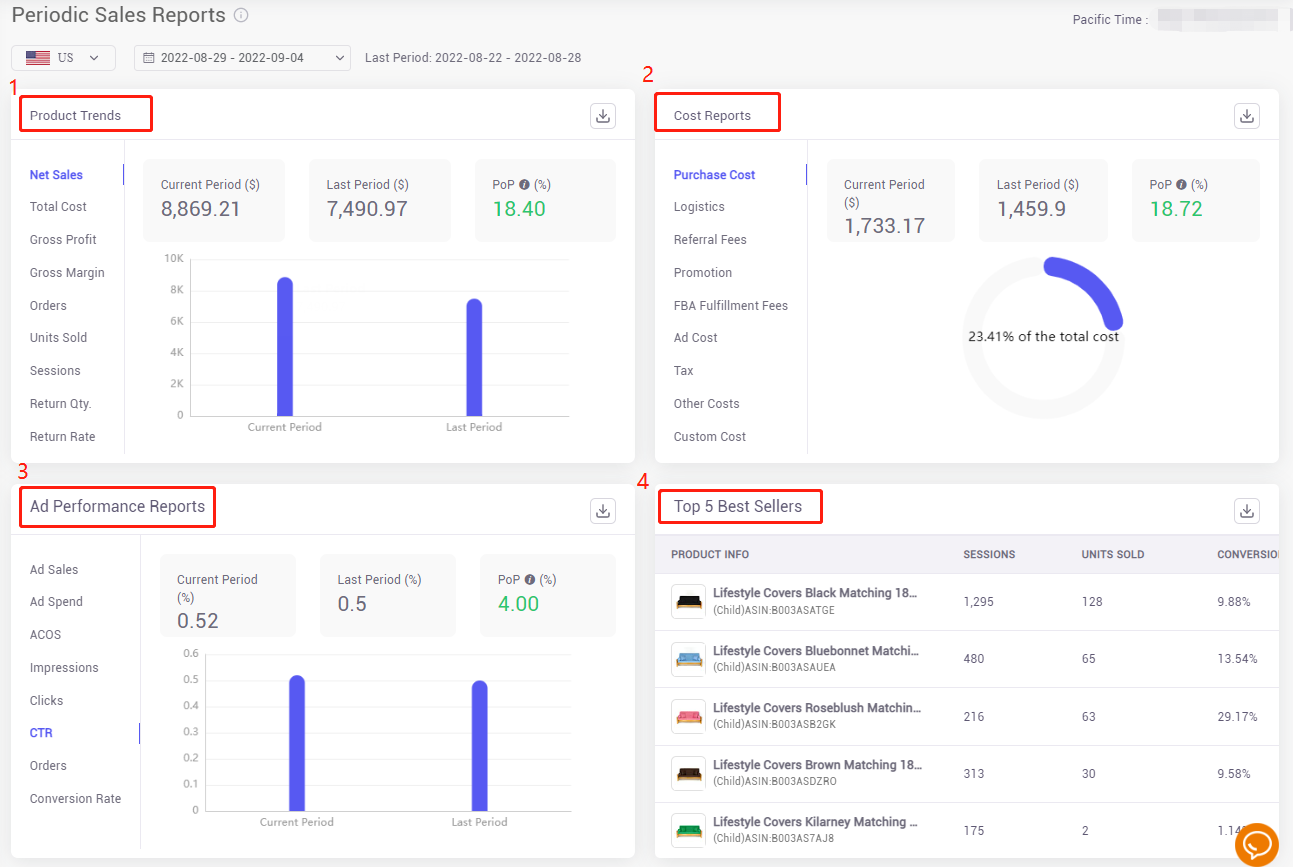 You can select the time in weeks, months, or quarters or customize the specific time with a date time range picker.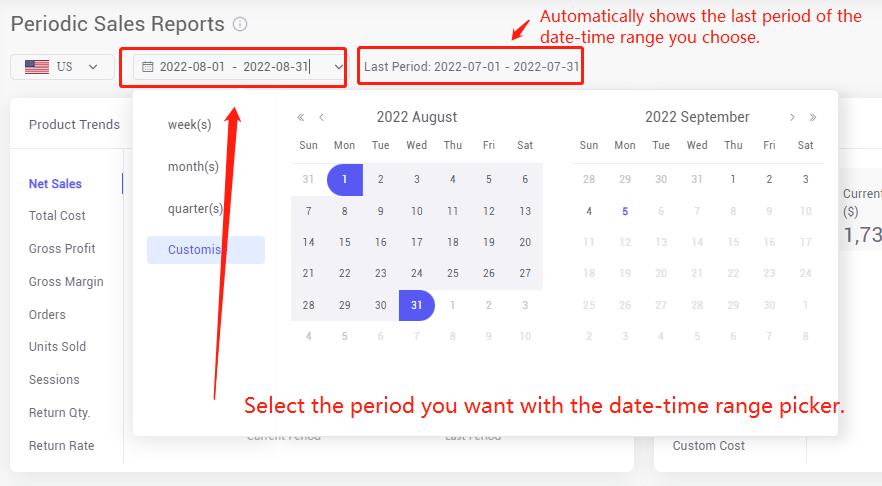 More questions, welcome to contact us at support@tool4seller.com.