The "Category Rank" is a good indicator to evaluate the selling performance of your products on Amazon. It's also important to track your competitors' category rank and compared them with yours to figure out which competitors are the best model to learn from to boost sales.
Note:
Update frequency: The ranking of the product will be recorded immediately after it's been added, and its ranking status will update once a day.
1. How to check your own products' category rank?
#
Click the "Add Product" button to select your products at sales.
Check the box and add the products you want to know their category rank.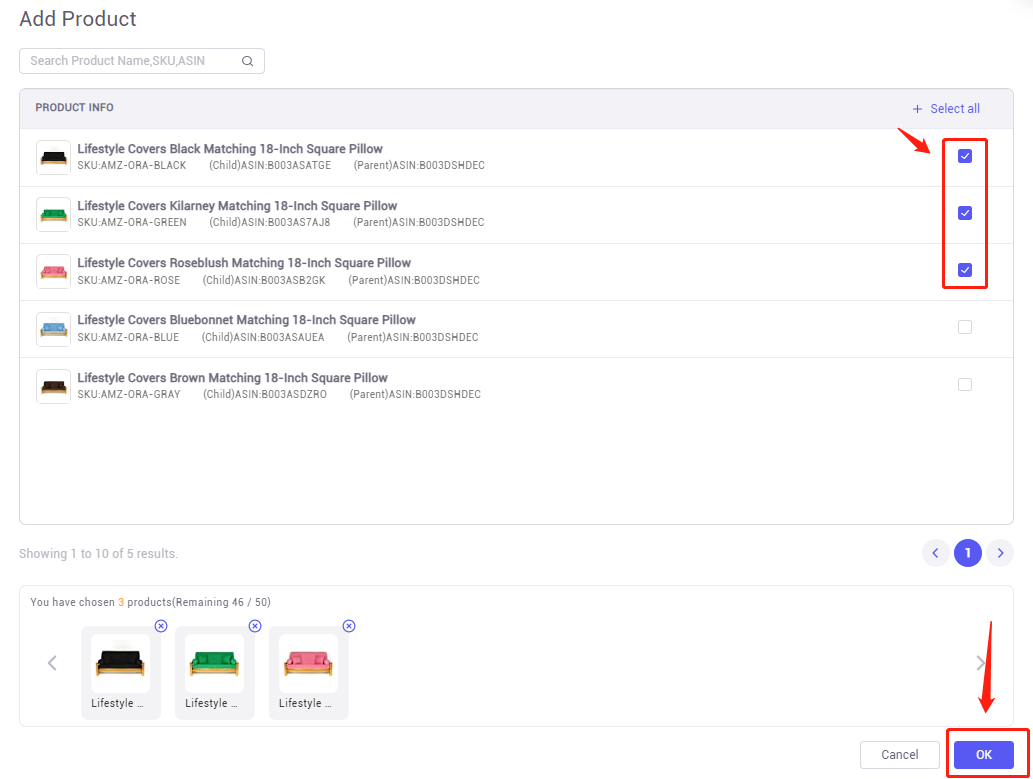 Select the "Details" to view the periodic graph of category rank, unit sold, and sales.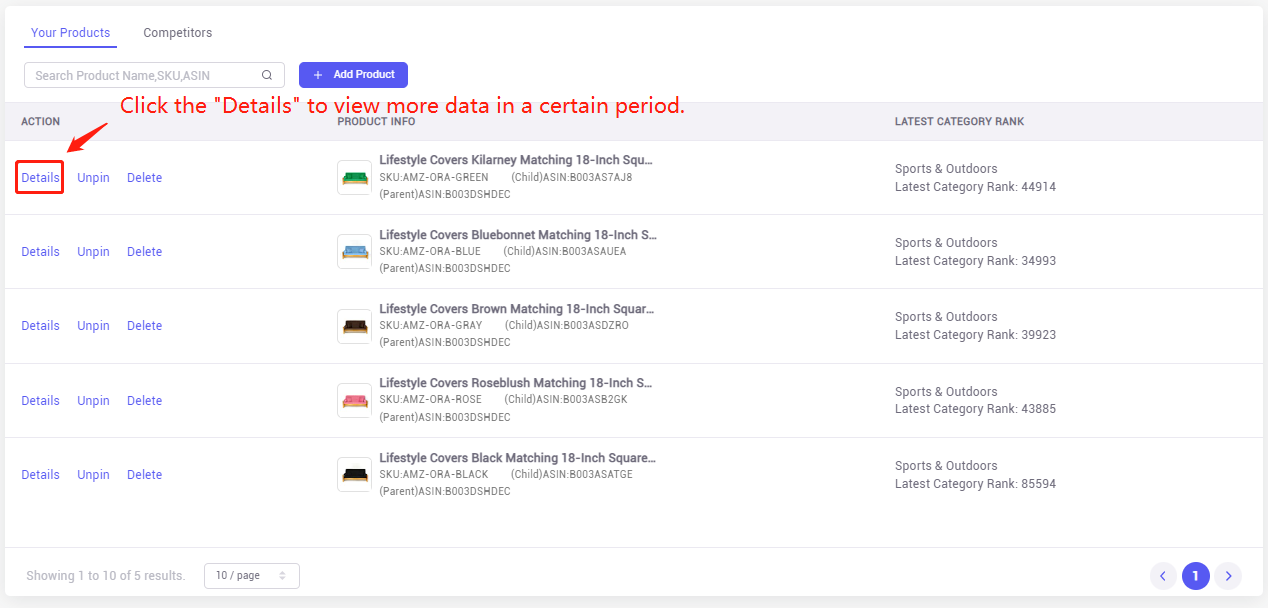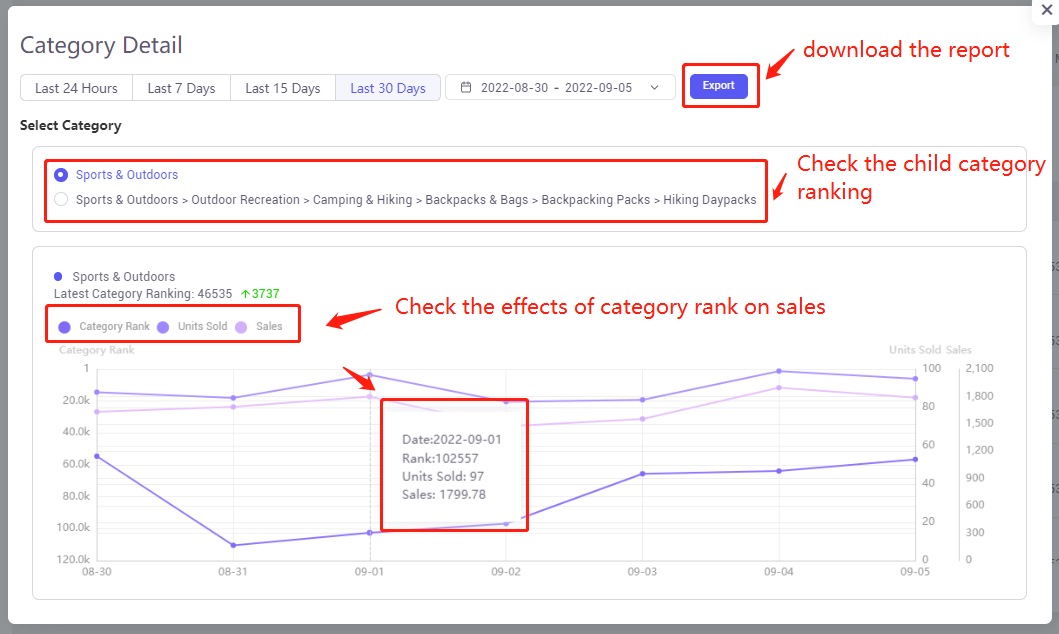 2. How to track your competitors' category rank?
#
Click the "Add Competitors" button to track their category rank changes.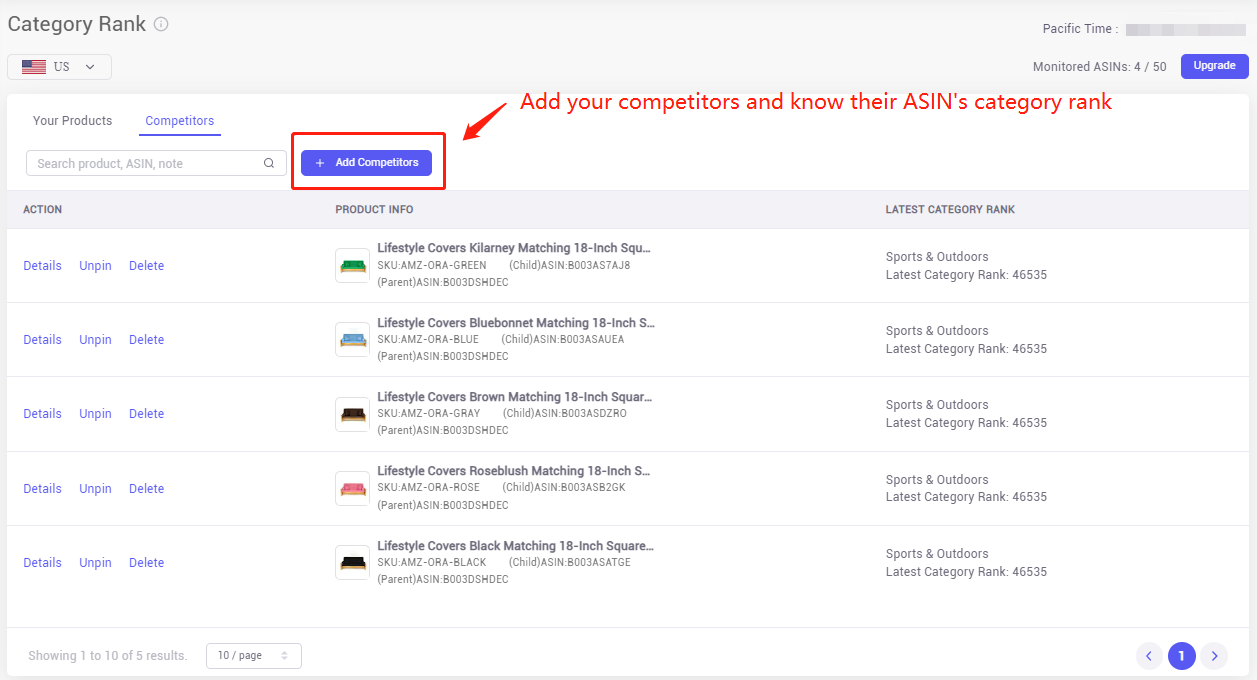 Input the AISN you want and save it to add it to the category rank tracking list.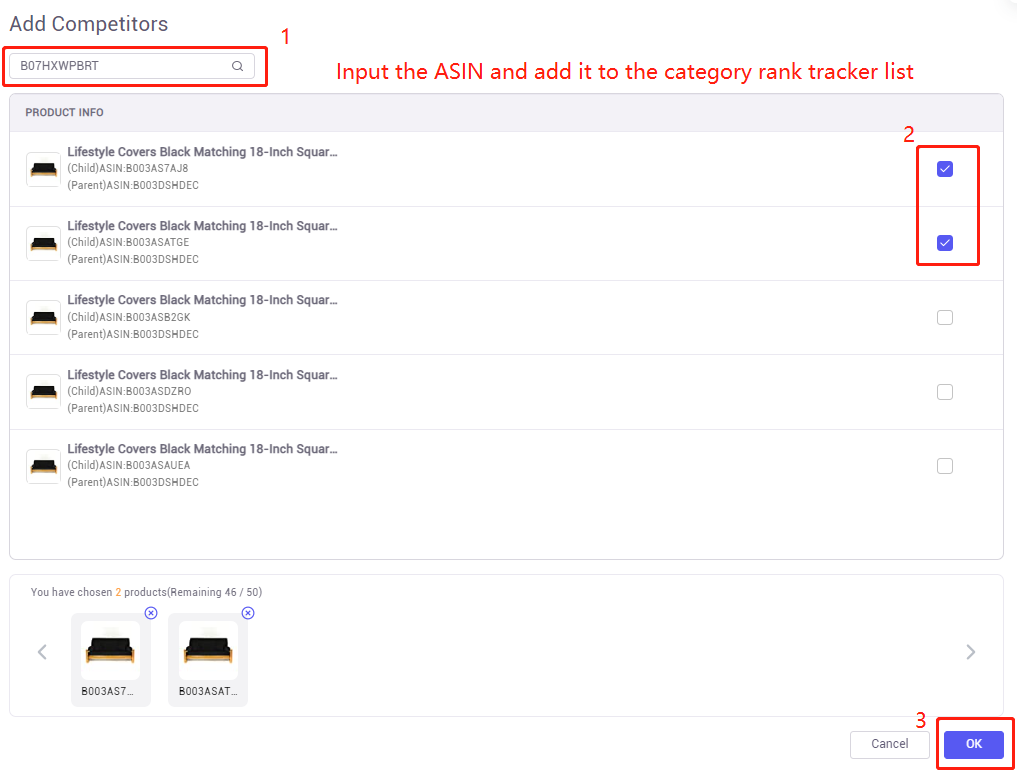 Check the historical category rank change of your competitors.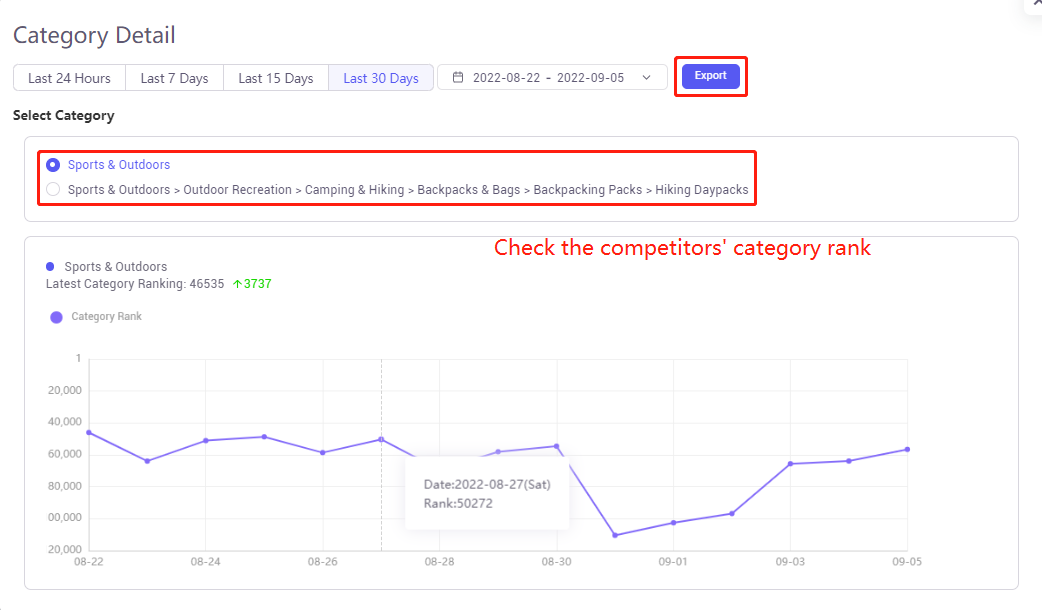 More questions, welcome to contact us at support@tool4seller.com.