You can find the best-selling products and products that need improvement with the "Product Trend".  It supports Amazon Store and ASIN Product level to check these metrics (Listing Sessions, Conversion Rate, Page Views, Buy Box Percentage, Units Sold, Product Sales, and Gross Profits).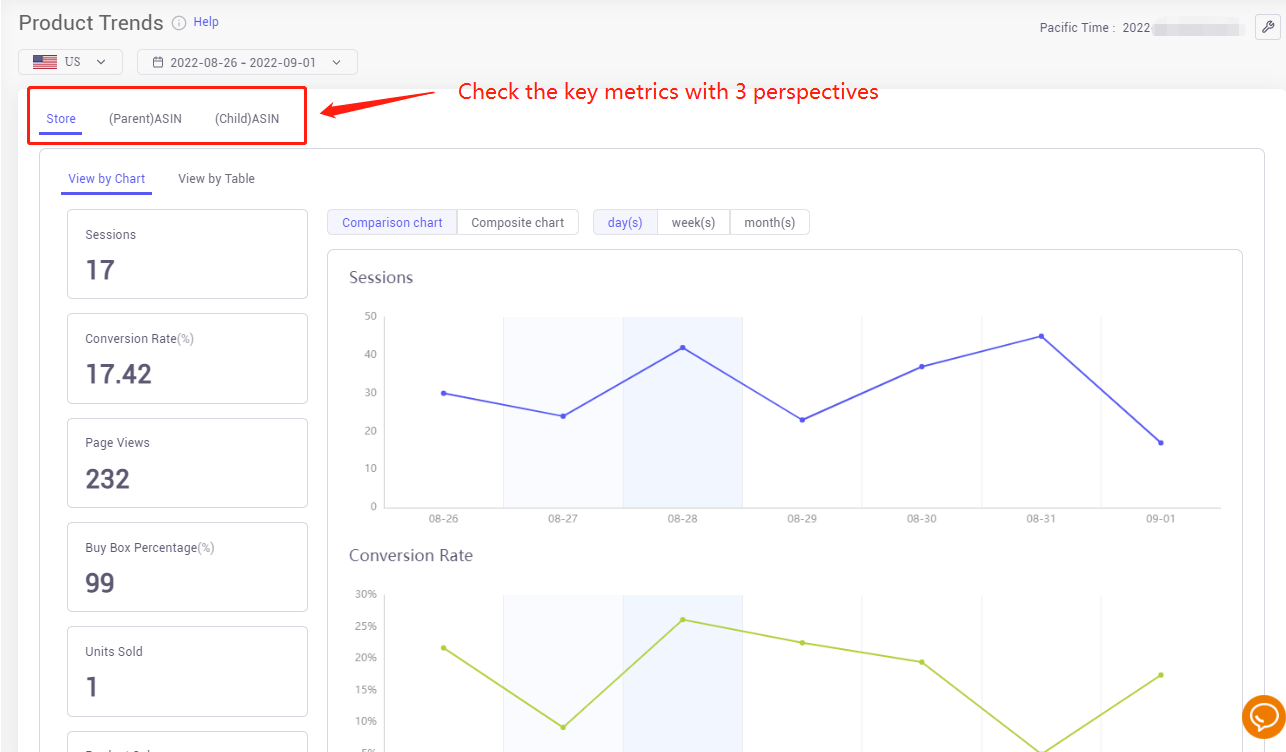 You can view the trends one by one or click the "Composite Chart" to view all the metrics as one.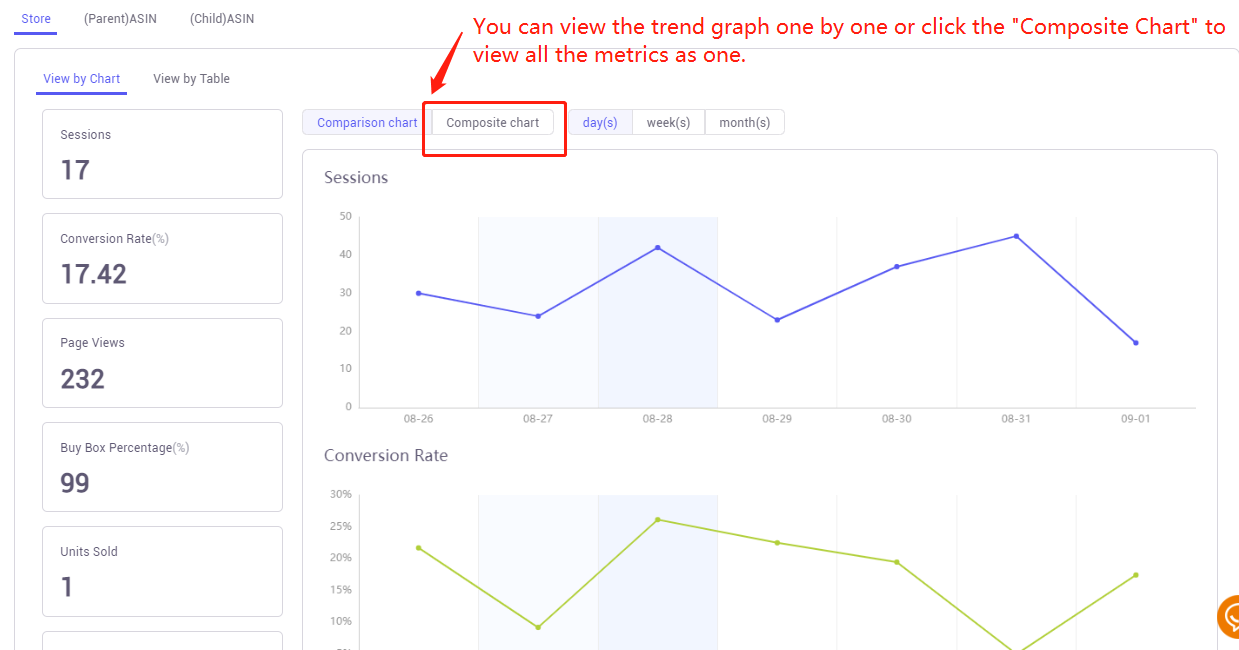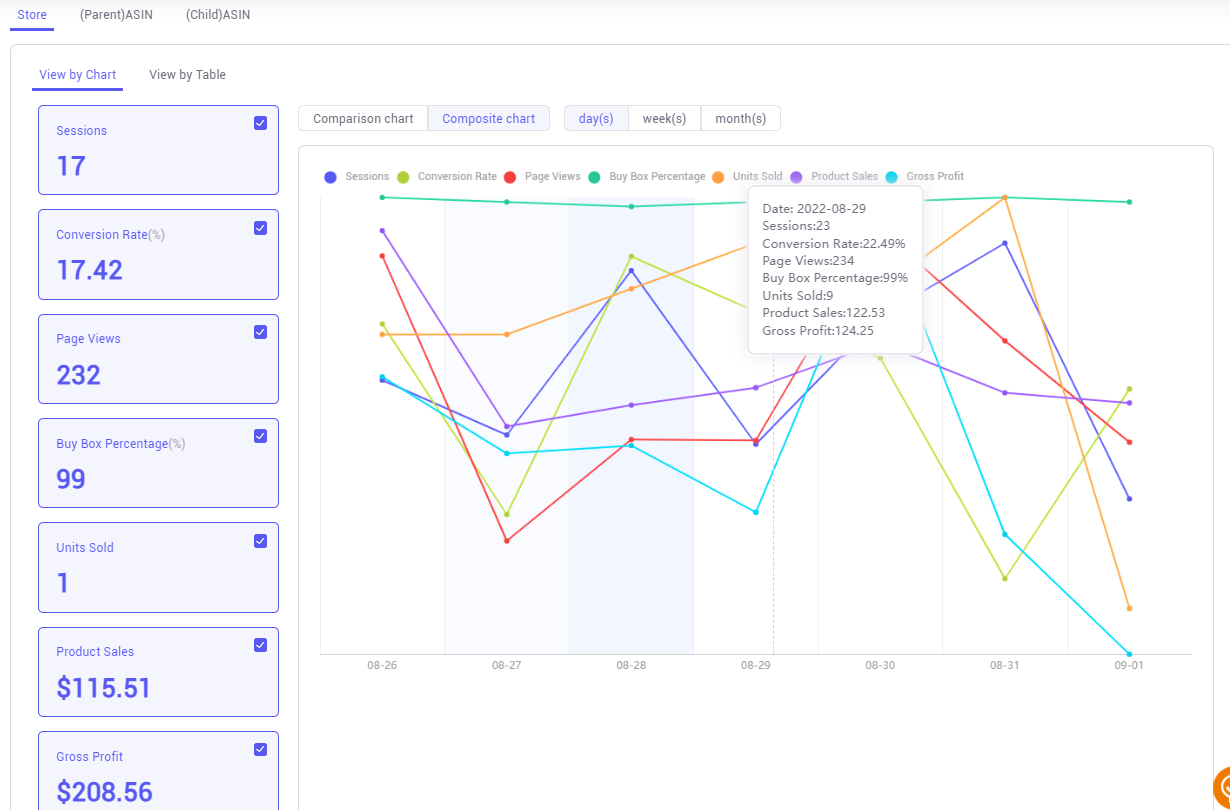 Or view the metrics as a sheet by clicking the "View by Table" button.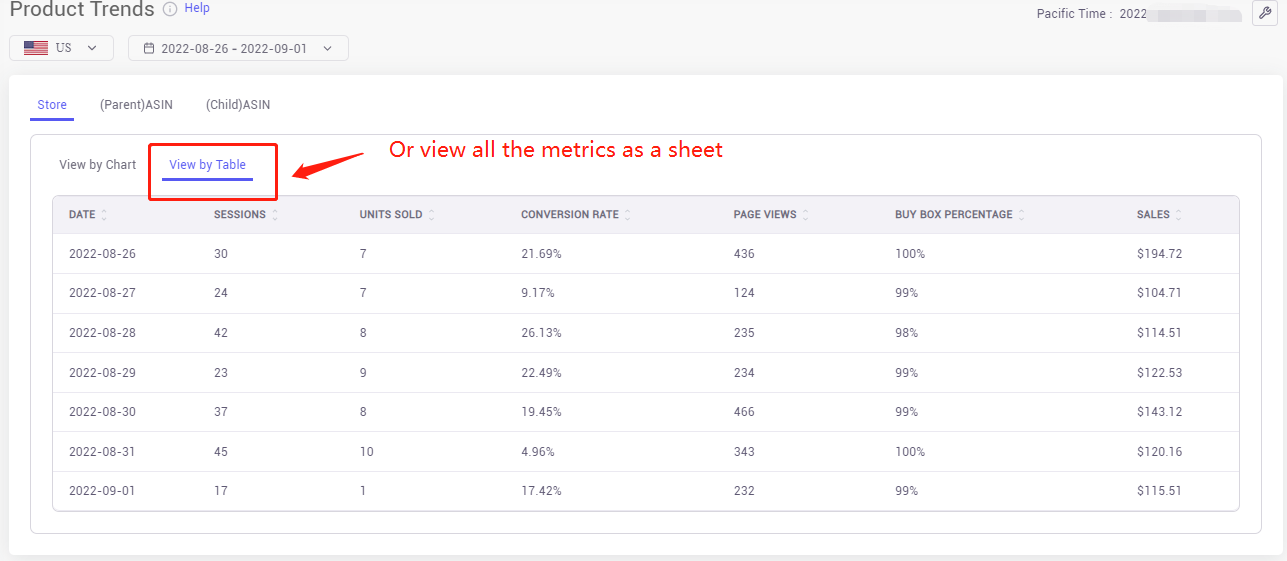 Switch to the "Parent ASIN" tab to view the detailed trends of products.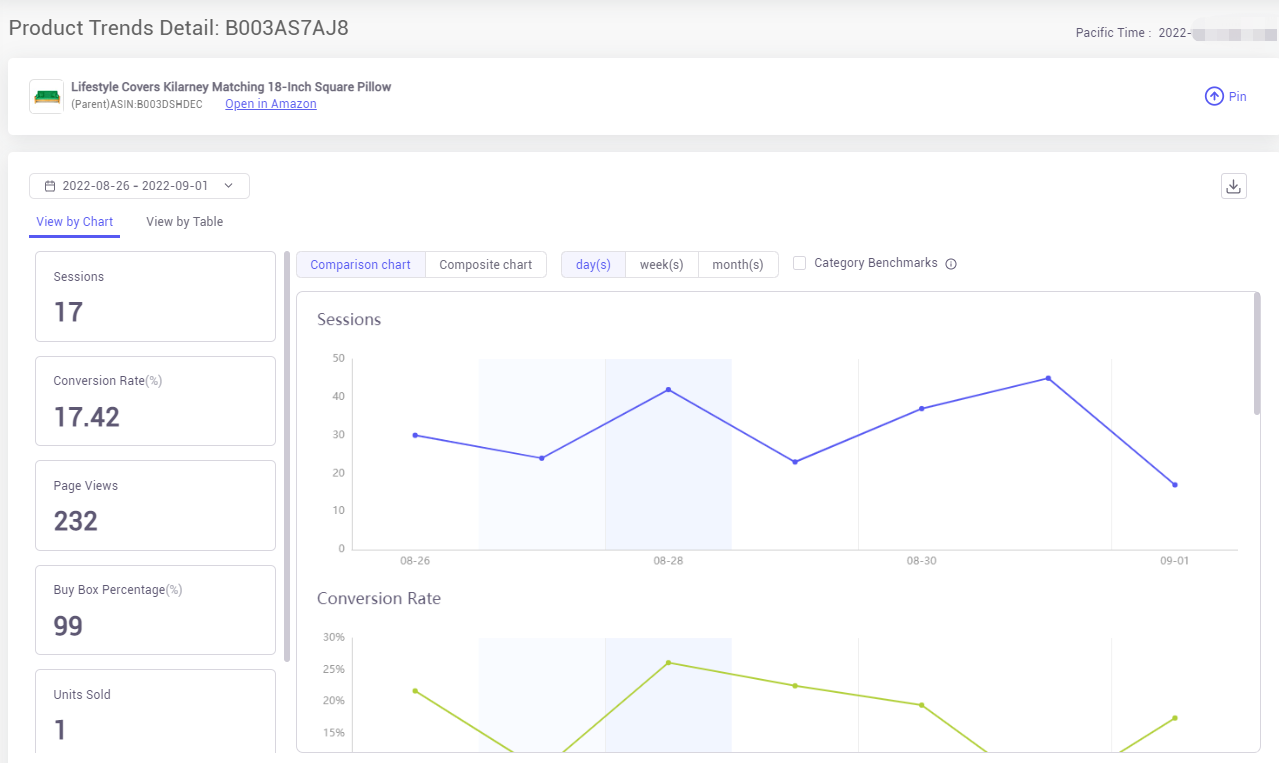 Select the "Category Benchmarks" button to compare your metrics with your competitors and figure out whether your page views need to improve.
P.S.
Average: Average visits for the category/subcategory
Best Selling: Average calculated from the top 20% Best Sellers within the category/subcategory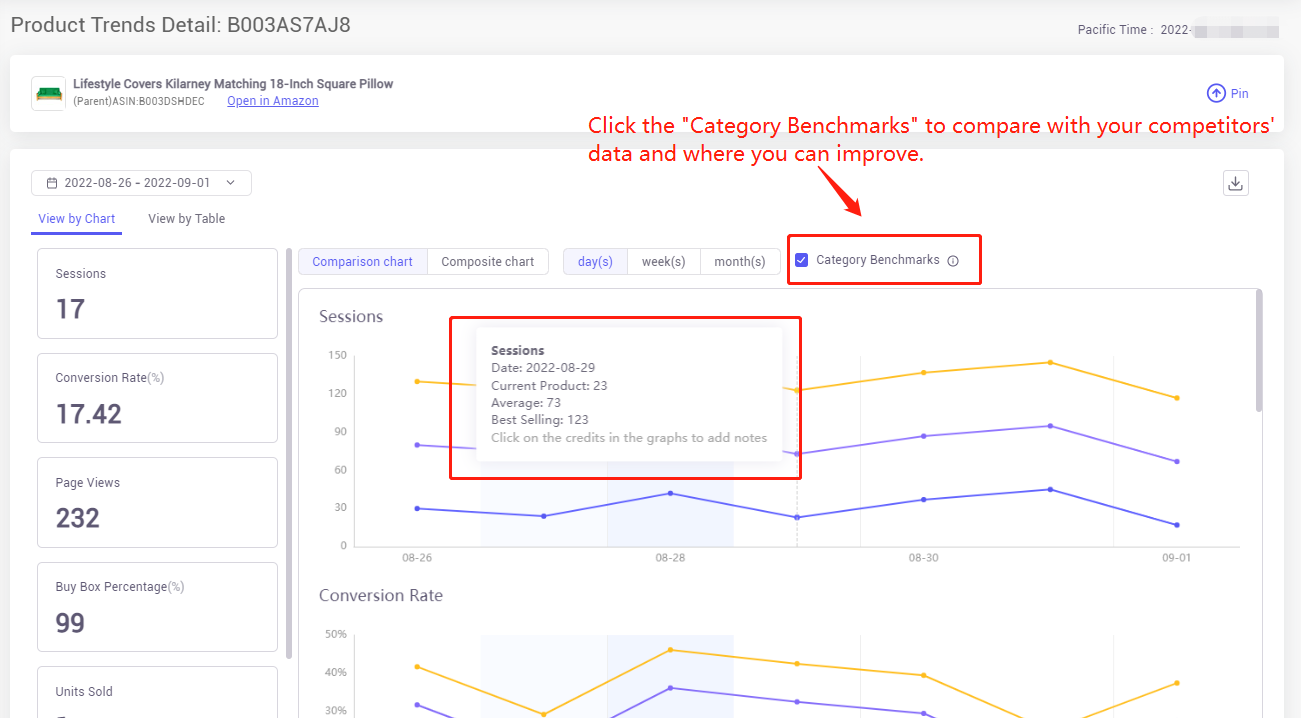 More questions, welcome to contact us at support@tool4seller.com.