Several Tips to Increase Sales on Amazon
More and more people started to lose confidence in selling products in Amazon, which is due to nothing but poor sales performance. How could you succeed on Amazon without determination? Today I will share some experience with you to give everyone more confidence.
As stated in a letter from Amazon to shareholders lately, " More than half of the sales on the store's website came from third-party sellers on Marketplace." Amazon is witnessing increased competition. Many seemingly promising markets can soon become saturated. To follow the step of Amazon, sellers must find new methods to improve products while maintaining low-cost.
This article will introduce the three simple tips, to help sellers to increase sales volume by differentiating products. These methods are not only applicable to sellers who just started purchasing products, but also to the sellers who have begun to sell products.
Tip 1 — To see what is not available on the market before making purchase
When sellers narrow down their product selection and plan to enter a market, first of all, they should look at the reviews on competitors' listings, and pay attention to complaints and critical reviews, and gain a understanding of the products. For example, whether the product is cheap and easy to break? Whether consumers think that the price is a little bit too high or they actually want a different product?
After determining commonly seen critical reviews, sellers can ask suppliers if they can make improvements on these shortcomings. Meanwhile, they should ensure that the improvement of products will not cost too much. In doing so, sellers can make sure the cost is still low enough to maintain competitive pricing in the market.
In other words, if the price of a product is 3 dollars, then don't invest 2 dollars to improve it. You should improve the bestselling products in the market while maintaining low cost.
You should ensure that the modification meets demands of the market. Don't ask a supplier to produce the light green lemon juicer just because you like it. You should conduct market research first and make sure that product can sell in the market.
You also can conduct keywords research, to see if it is necessary to change the product features. For example, you can study relevant keywords search of iPhone cases. Then you will find that iphone 6s case blue is searched for 1,660 times every month, while blue iphone 6s case is searched for 2,494 times every month.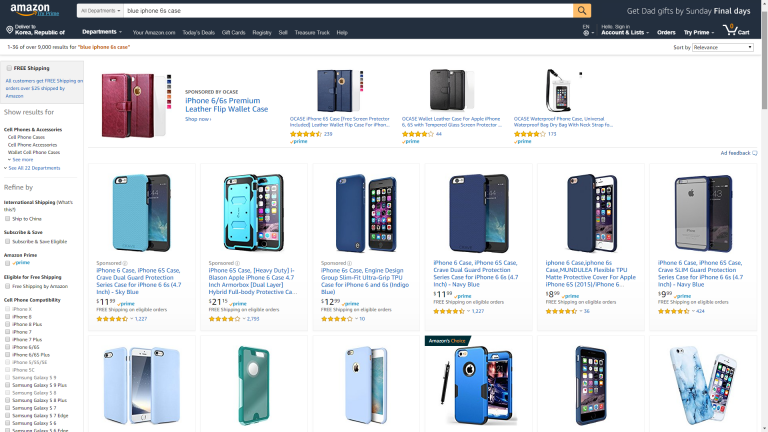 This indicates that there is a big demand for blue iPhone cases. However, in the search results of the first page, only 2 iPhone cases are blue. From the search volume every month, you can see that blue probably is a popular color.
It is very meaningful to do these researches during the procurement process. This allows sellers to assess the cost of differentiating a product before entering into a market. If a seller has already started to sell the products, a survey is also meaningful.
Sellers can ask suppliers to tweak products at any time to make necessary improvements. This seems nitpicking, but every improvement shall help sellers to increase sales on Amazon.
Tip 2 — Show high quality photos to consumers
Good photos also can make your products look special. Have some high quality photos in place is still the best way to make your products stand out in search results.
If you can't take good photos by yourself, find some good photo studios to take photos for you. The main images of products determine the first impressions to your consumers, since consumers can only see them in the search results page. You can buy some professionally taken photos and test them respectively, to find the ones with highest click through rates.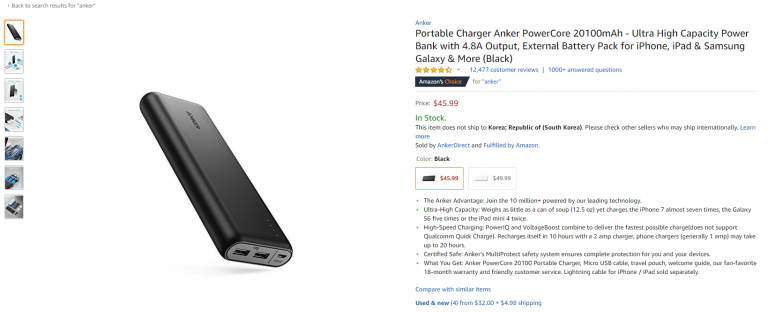 Most FBA sellers on Amazon underestimated the importance of product images, which are crucial for increasing product sales. This is the consumer's first impression of the product. Before seeing the price, the consumer will see the picture.
Product images with high click through rate and conversion rate generally include the following elements:
1. No flaws, professionally edited, pure white background.
2.Neat, clean, with accurate description
3.Display all relevant information about the products that are needed by consumers for making decision.
Rich information of photos does not mean to add information in images. Adding excessive texts on main images violates Amazon's product images requirements, and looks tacky, messy and unprofessional.
Only attracting consumers to click product page is not enough. After they enter into detailed pages of products, life-oriented photos can be used to help consumers to understand the use methods and sizes of products, and what they look like in life.
Tip 3 — Use Sponsored Ads to Increase Exposure
Only listing products on Amazon but not doing any marketing and promotion is not enough. Sellers should makre sure that consumers can reach the products through Sponsored Ads.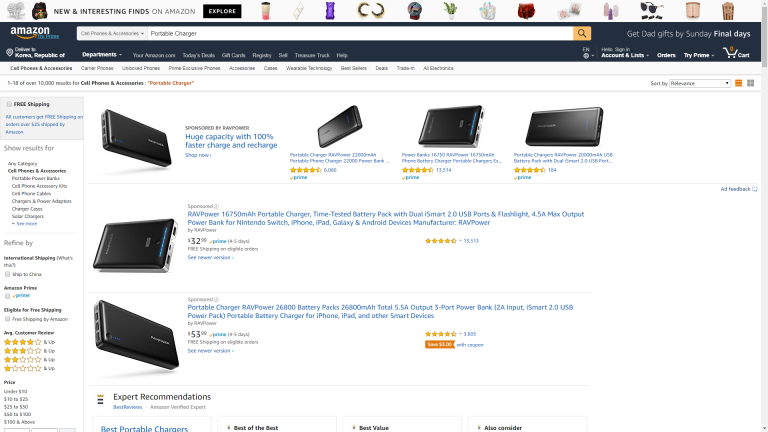 Even if a seller's product has ranked No.1 in keywords search results, he still can increase product exposure and sales volume on Amazon with Sponsored Ads. Sellers can seek top searched keywords relating to the products through keywords research and key in the found keywords as broad match in Amazon's sponsored product ads settings. They can run the ads for a week or a longer period, to test which keywords are generating most product sales.
Look for the best performing keywords in broad match ads, and put them in phrase match ads group with higher bids. Evaluate the performance after running ads for a week. If the keywords are performing well, you can put them in exact match ads group.
In this way, your Amazon ads costs can gradually reach the minimum, and your sales in Amazon will be optimized. When you find the most appropriate keywords, you can minimize the costs while maximize the return. A small investment of advertisement expense can greatly increase your product exposure, sales and overall ranking of products.
---