How To Use Request A Review Button and Improve Your Rating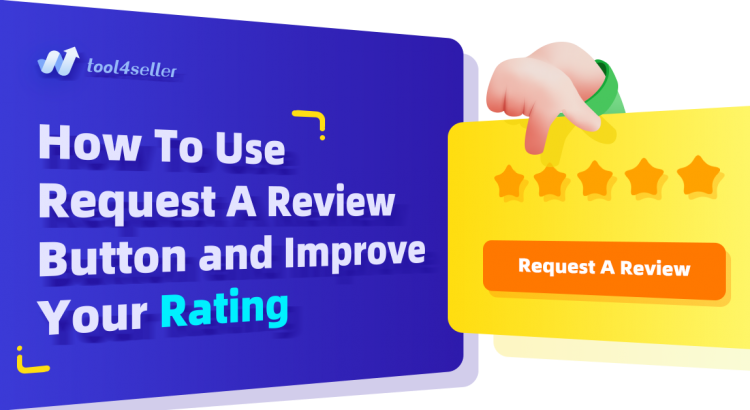 The updated Amazon Communication Guidelines policy will go into effect on November 3, 2020, allowing sellers to request reviews from buyers while providing greater clarity on the message types, appropriate content, and stylistic features.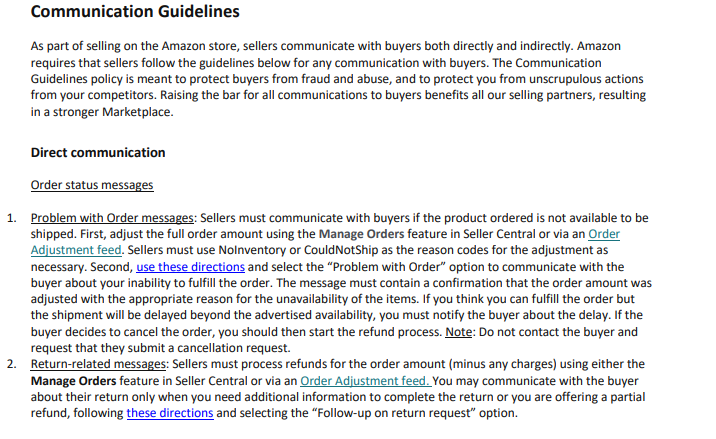 Sellers may only send Permitted Messages to request reviews in the above-mentioned ways, and when communicating with buyers, they cannot just ask for a positive review of the product. Otherwise, the seller account would be at risk of suspension or ban if any violations detected by Amazon. As the peak sales season approaches, Amazon has stepped up its scrutiny of sellers who violate the review policy.
In recent days, a large number of sellers have received a warning notice from Amazon about review manipulation. Actions that could be perceived as manipulating customer reviews include brushing scam, discounts, or gifts in exchange for a review, among others. One of the sellers said that a new product, listed in late August, has received more than 2,000 orders and 110 reviews till now, of which 250 are brushing orders. Basically, there are about 110-120 orders per day, with over 400 visitors and a conversion rate of 30%. At present, many sellers have encountered such situations, and all of them have stopped asking for reviews.
Last year, Amazon introduced the 'Request a Review' function with built-in templates. However, requests can only be sent 4-30 days after the order is delivered, and sellers must manually send the review emails for each individual order, so the efficiency is extremely low. There are also other problems for sellers with a large number of orders:
1. Some buyers may have requested a return from you or have had a poor purchasing experience. So, using Amazon 'Request a Review' button may result in negative reviews.
2. If the order you selected is not within the corresponding day's range, there will be various error prompts. Besides, you also need to check whether all eligible orders are included, thus reducing the efficiency and disrupting the pace of work.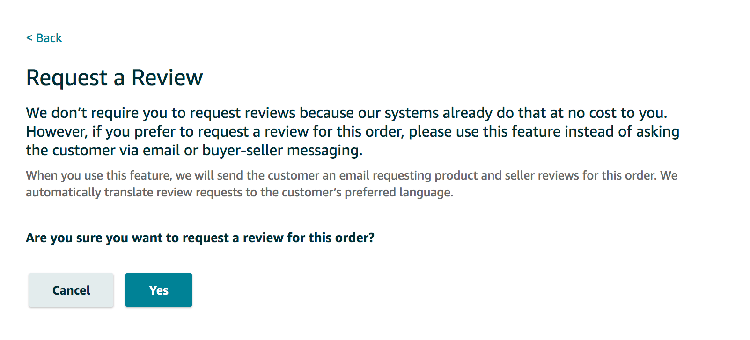 3. Failure to send request emails by products. For some cold-start items or unsolvable pain points, the ready-made official templates make it difficult for sellers to persuade buyers to leave favorable reviews.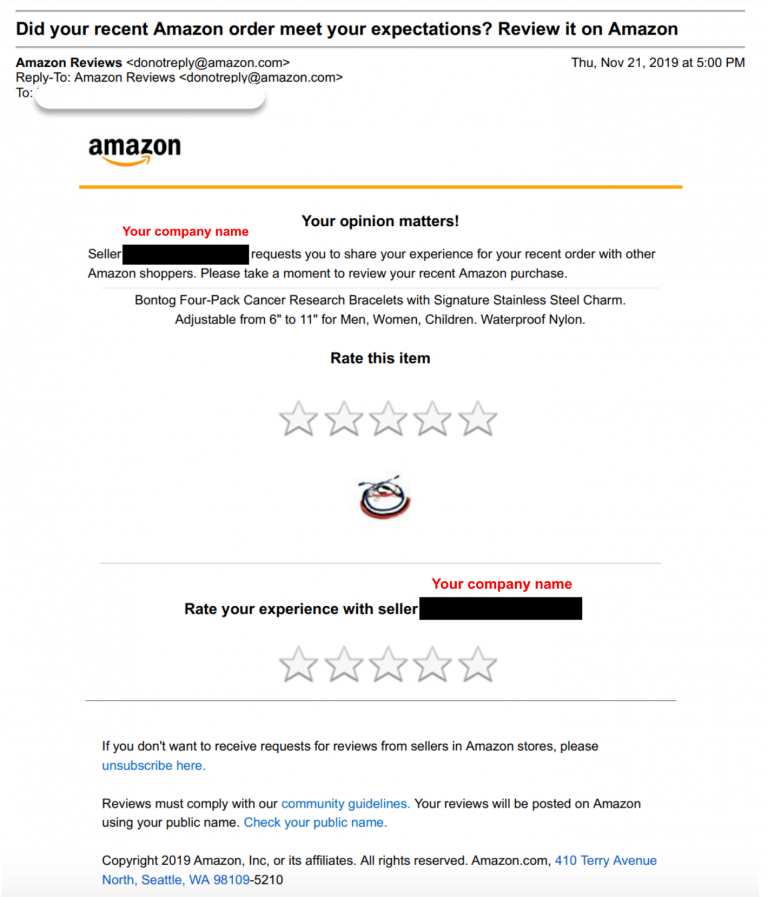 The Right Way to Use the 'Request a Review' button
To solve the above problems, tool4seller introduces the 'Amazon Official Review Template' that features the same effect as the 'Request a Review' button. It's simple and easy to use, which will greatly improve your work efficiency.
1. Automatic Review Requests
tool4seller is an Amazon-verified developer, our system will automatically send review requests to buyers through the official interface. Furthermore, it doesn't affect your email daily limits.
Even if your account has been restricted from sending emails due to policy violations, it can still help you ask for reviews from buyers in a simple, secure, and reliable way. Thus, you can get rid of the tedious manual tasks.
2. Smart Filters That Allow You to Personalize Emails to Target Buyers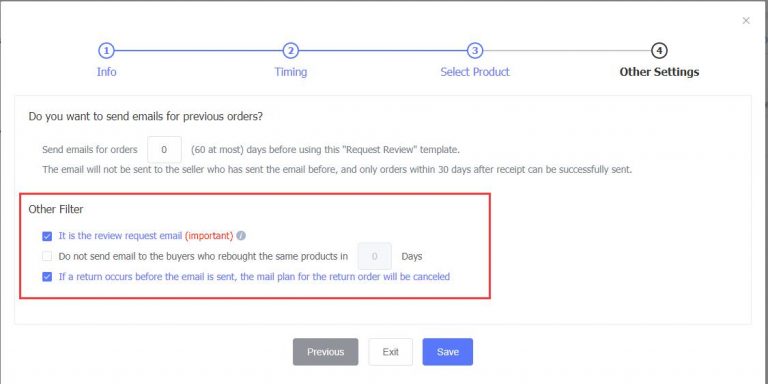 The returned orders can be accurately filtered out in the mail plan, thus effectively improving customer reviews while preventing negative feedback from buyers who request a return.
3. Multiple Filter Conditions to Reduce the Probability of Bad Reviews
Log in to Tool4seller, and enter the automatic review request section after completing the store authorization. Exclude products with the unsatisfactory quality or new products with unstable performance in the list of 'Select Products.' Then, choose buyers, who are more likely to leave reviews, with a combination of other filter conditions. In this way, the chances of getting positive reviews will double!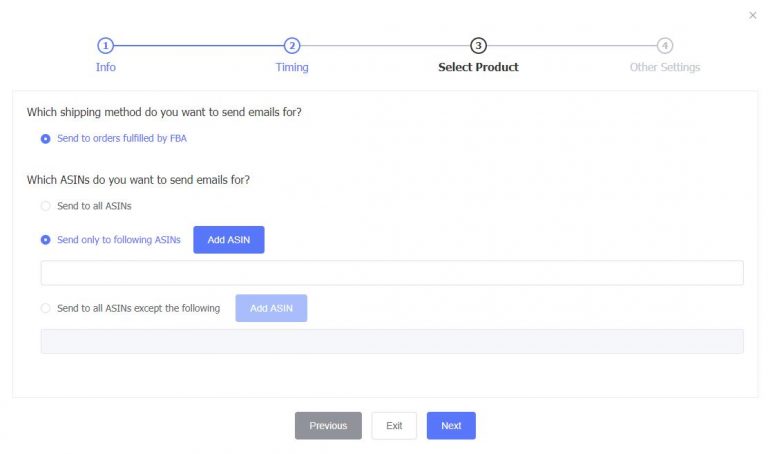 Tool4seller's official review request templates are easy to use, allowing you to create an eligible request in just 4 steps and to enhance operational efficiency. The more customers leave a review on your products, the more you are likely to get big sales.
A best-in-class Amazon seller tool that is specialized in sales& profits analytics, PPC optimization, keyword research, competitor tracking, instant alerts for listing hijacking, price changing, and inventory updates, etc.
---