How to use Facebook to do product research?[Chapter II]
How to download Facebook videos quickly?
Well, here's a problem at this time.
What if the video is watermarked?
Type in the product title in the Facebook search box, switch to the video tag, and then you can see that there are many different videos promoting the same product. Play the videos one by one, you can usually find a video without a watermark.
If you can't find a video without a watermark (it can be easily removed), you can launch picture ads, or use some video editor to remove the watermark and logo. Don't worry about the infringement of the video, because you're not the only one using it, many drop shipper will use these videos.
Is Video embezzlement infringement?
Yes, of course!
But the purpose of your advertising is to attract traffic to your landing page, not directly using video!
"That is still infringement!"
The essence of this business is to quickly obtain traffic, quickly obtain high-value profits, and save time costs……
"That still is tort!"
I'm having a hard time with you~~~
Step 3. Monitor your competitors' ads
Next, you'll have to study the ads of your competitors to see what their advertising material is and what the audience is.
For example, if you know who your competitors are, you can: open your competitors' Facebook page and click on the Info and Ads on the left to show what ads they have placed in a country.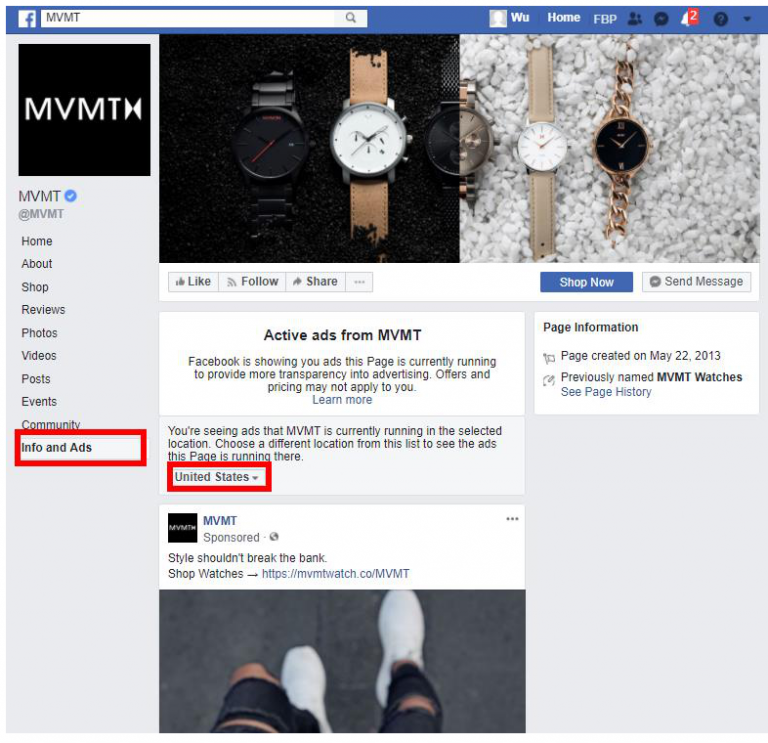 If you only want to see your competitor's ads in your feed and not his other information, you can install extension program like Turbo Ad finder to filter out other information.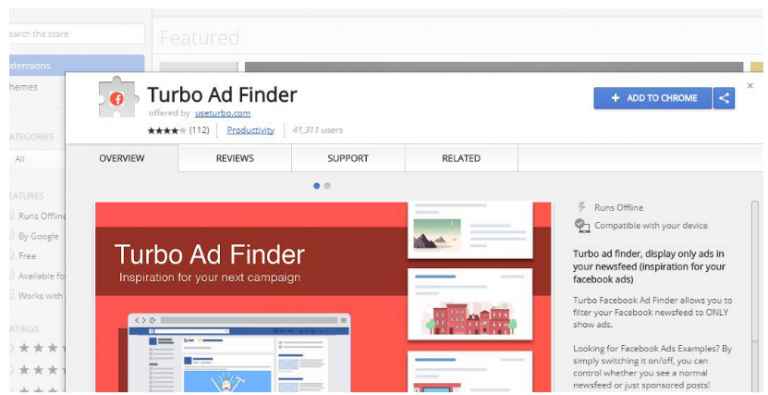 If you don't know who your competitors are, you can pick them up at Google and then go to Facebook to monitor their ads.
Use Google search the site: myshopify.com niche, or niche myshopify.com, such as jewelry myshopify.com, and the result will show you other shopify stores engaged in jewelry, as shown below: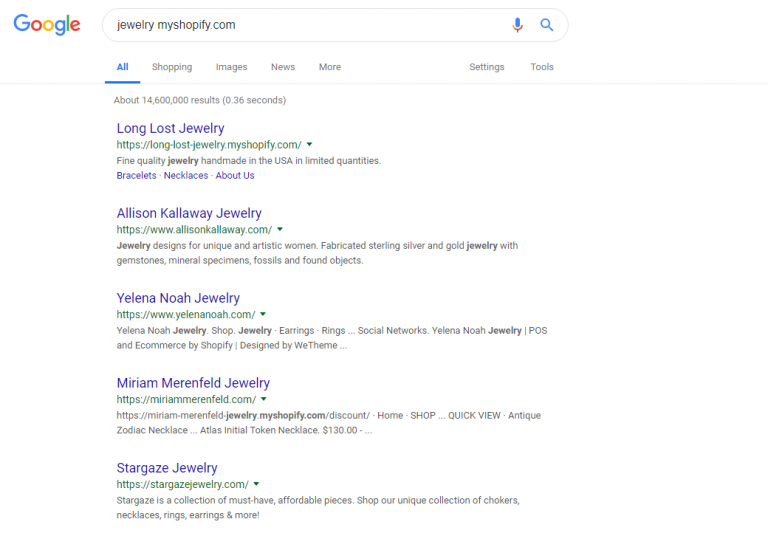 Install Facebook Pixel Helper (check if your competitor has a Facebook ads). Then visit the competitor's store, click on the Pixel Helper icon in the upper right corner, as shown below, find the 3 pixels of MVMT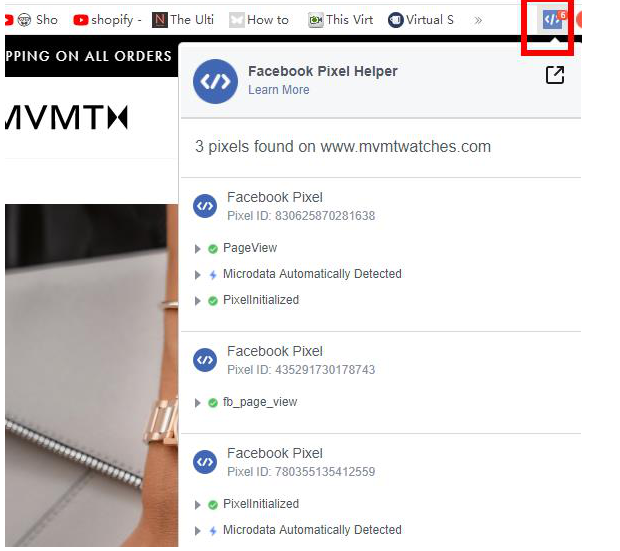 If the Pixel Helper icon is gray, it means that no pixels have been found on the website.
Then add a few products to your shopping cart, or check out its website regularly (the competitor probably has installed Facebook tracking pixel tools, so Facebook knows you're looking at his site), and you'll find that Facebook displays the competitor's ads in the news feed.
If you add its products to cart, you can go back to Facebook and check the message your competitor sent you in the lower right corner.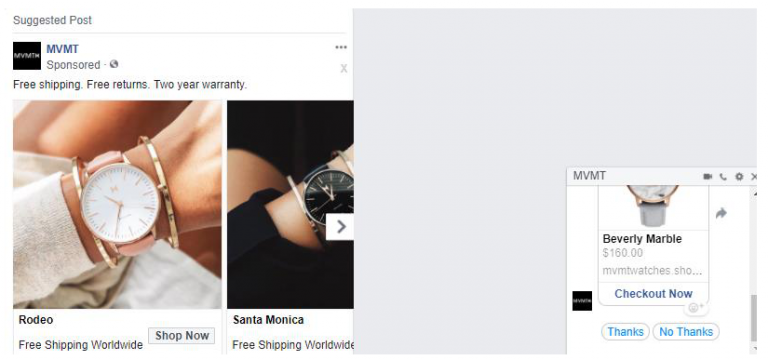 Click "Why am I seeing this", Facebook will tell you why this ads is displayed to you.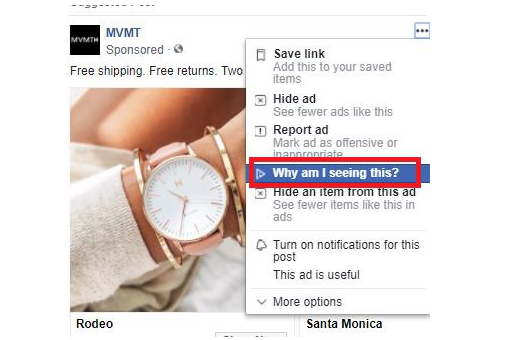 As shown in the figure below, the sentences highlighted in red is the reason. That's how your competitors is advertising.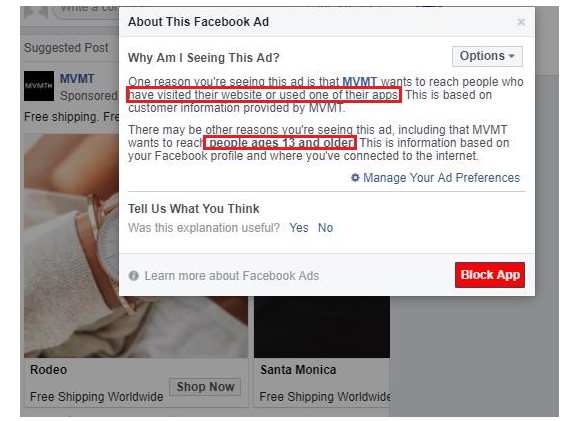 Therefore, when you monitor competitors, you should focus on the following information:
Copywriting and materials;
Age positioning is 13 years old or older;
The target audience is visitors who have visited the MVMT page;
The ads are displayed in the news feed.
With this strategy, we can find related products on Facebook (almost everyone is using Facebook for marketing), and then we can know their promotion strategies, copywriting and materials. On this basis, we can also know the advertising situation of our competitors!
A best-in-class Amazon seller tool that is specialized in sales& profits analytics, PPC optimization, keyword research, competitor tracking, instant alerts for listing hijacking, price changing, and inventory updates, etc.
---