How to use Facebook to do product research?[Chapter I]
Today we're going to share how to use Facebook search (promote video) to locate hot selling products in the future.
Step 1. How to invest the potential products through promoting video?
Have you noticed that Facebook has now become the largest community marketing base? No matter what online business, many have to do with Facebook.
So the same is true on Facebook, many sellers like to use Facebook as a channel for marketing.
And we are sure to find some rules, For example, many marketers will sell products at a discount on the Facebook platform, so we can input following words in the Facebook search box.
◎ 50% off free shipping
◎ Free shipping
Then select the video tag, the year is 2018, check the videos over the last 3 months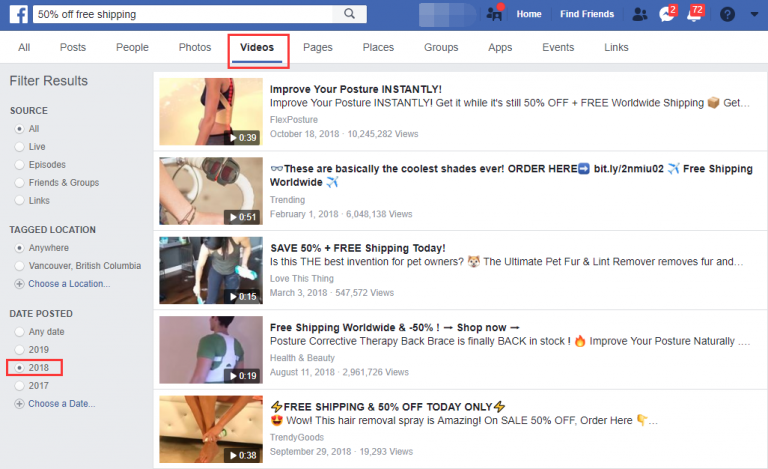 This allows you to see some of the most recent video promotion products, check the number of times the video is played, the number of comments, and the number of shares.
Then repeat the steps above, just replace the search content with following contents:
60% off free shipping
70% off free shipping
just pay shipping
If the post has reviews in the past 5 days or 7 days, this product is not too saturated and can be used in your store.
If you've already decided to engage in some niche, you can change the search content to
baby just pay shipping
golf just pay shipping
necklace just pay shipping
Or something like that… as shown below: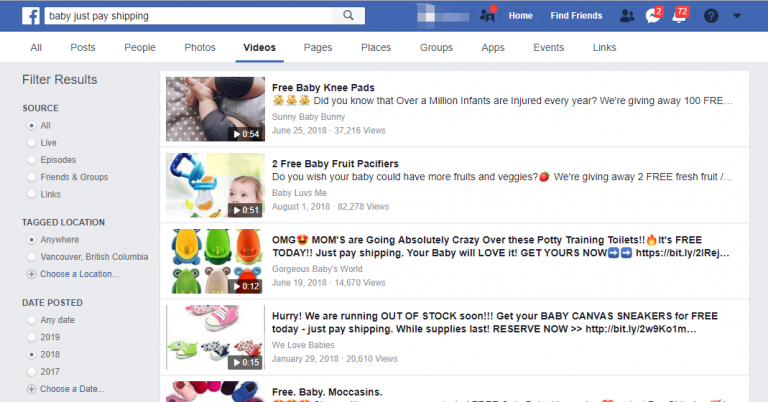 Here, I just select the Video tag (of course, you can also view other tags, that's no problem).
In this way, we can find out the latest products, especially many of those experts in Drop shipping use this method to promote products.
Step 2: how do I use these products in my store?
First, play the video found and click the product link (the claimed video will definitely have a link, and this link is the promotion link).
Then, access the product details page through this product link, copy the product title, and then search the product in AliExpress, use Oberlo to import the same product you found into your store.
We find the link through the video, then enter the website, as shown below.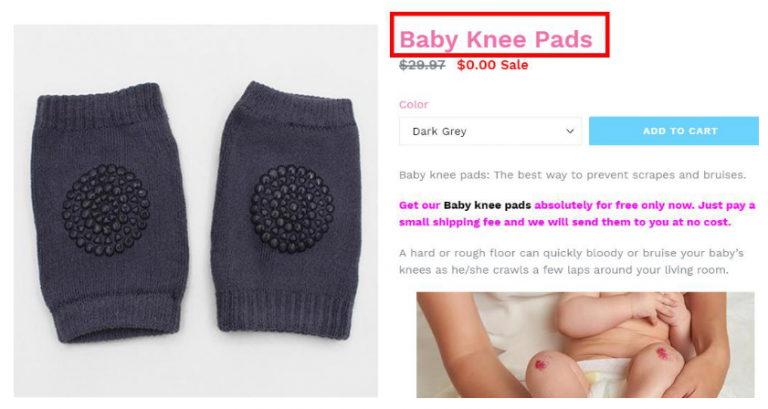 Then, we can copy the title and search for the product directly in AliExpress.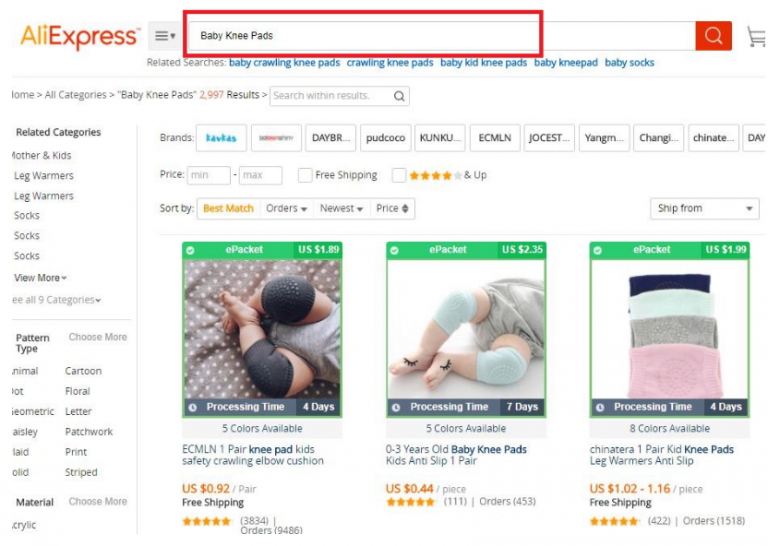 Next, you can directly find the supplies and calculate the profit of the product.
If you want to put the video in your store, you can download Facebook videos using fbdown.net.
A best-in-class Amazon seller tool that is specialized in sales& profits analytics, PPC optimization, keyword research, competitor tracking, instant alerts for listing hijacking, price changing, and inventory updates, etc.
---