How to Do Product Research with Pinterest and TikTok for Your Amazon Business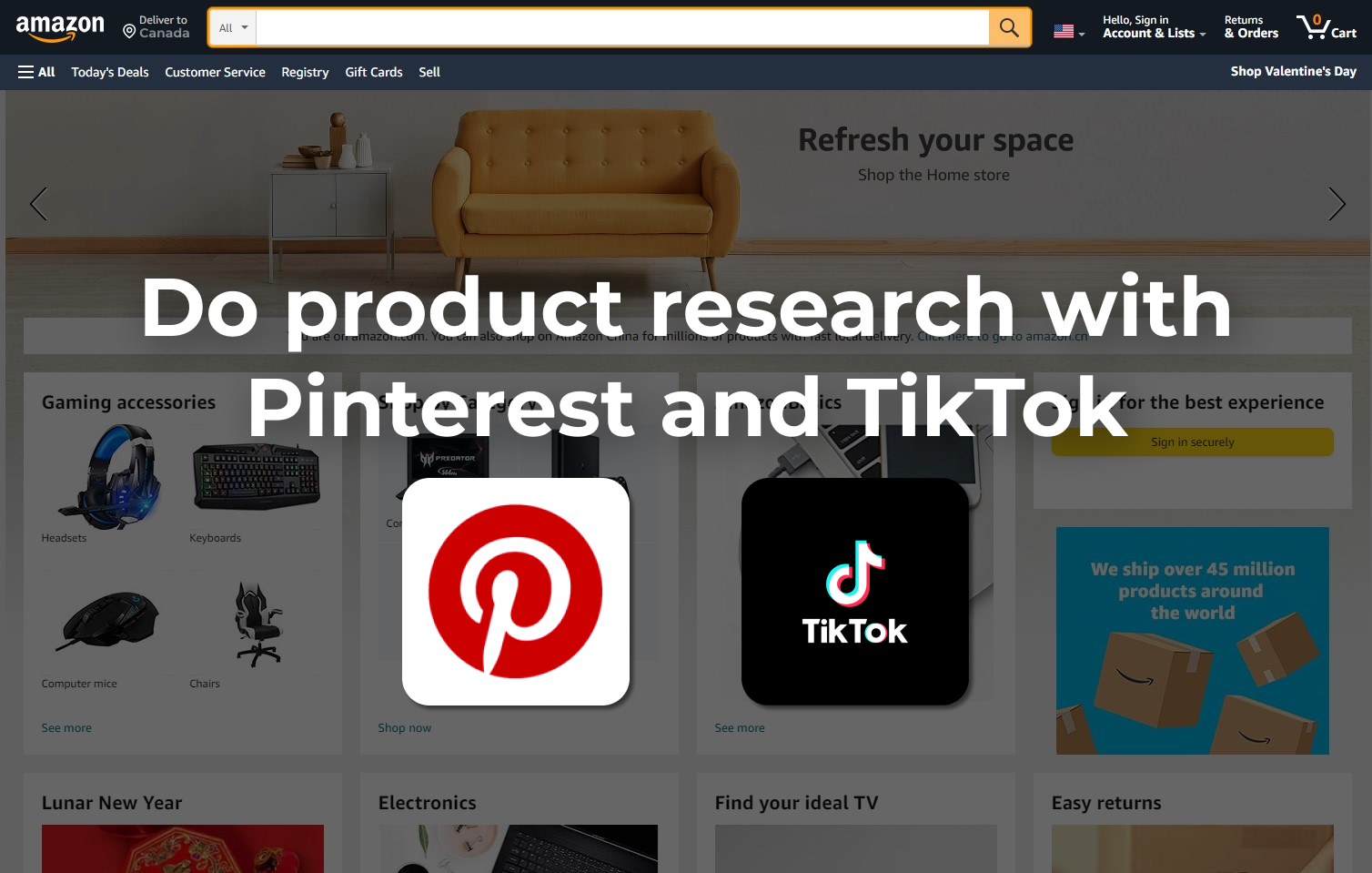 When it comes to selling on Amazon, product research can be quite challenging for sellers. If you don't know what to sell on Amazon, you can see what's trending on Pinterest and TikTok to give you some inspiration.
What are Pinterest and TikTok?
Pinterest is a social media service that allows users to share and collect ideas using images. And TikTok is a video-focused social media platform that allows users to create and share short videos on any topic.
According to Statista, Pinterest had 431 million monthly active users worldwide by the fourth quarter of 2021. The number of TikTok is much more impressive. As of September 2021, it had 1 billion monthly active users worldwide. 
Their content is the most obvious reason.
Unlike Facebook and Twitter, the number of followers is not important on Pinterest. User engagement is extremely high. It's easy for users to discover and share ideas.
While TikTok offers localized content and personalized recommendations to its users. So users are always updated with the latest trends.
How do you use Pinterest and TikTok to do product research?
Pinterest
Check out what's popular
See Recent Search and Trending Ideas, especially Trending Ideas, which can be a way to find the selling products. It's updated every 24 hours. Avoid keywords and products with high seasonality. It's usually a winning strategy to copy what's working and adjust it to fit your product.
TikTok
Check popular categories
The top 11 popular categories based on hashtag views:
Entertainment: 535 billion views
Dance: 181 billion views
Pranks: 79 billion views
Fitness/Sports: 57 billion views
Home Reno/DIY: 39 billion views
Beauty & Skincare: 33 billion views
Fashion: 27 billion views
Cooking & Recipes: 18 billion views
Life Hacks, Advice & Wellness: 13 billion views
Pets: 10 billion views
Outdoors: 2 billion views
TikTok hashtags and challenges are a good way to learn about your target customer's preferences. You'll be able to know their preferences and dislikes. Make the most of them while designing items and improving Amazon listings. Don't let go of any categories that are relevant to the niche.
Pinterest and TikTok are great platforms to see what's trending between the potential customers and find your niche to gain sales. Get creative and put yourself out there.
A best-in-class Amazon seller tool that is specialized in sales& profits analytics, PPC optimization, keyword research, competitor tracking, instant alerts for listing hijacking, price changing, and inventory updates, etc.
---