Helium 10 Alternative: Tool4seller Free Chrome Extension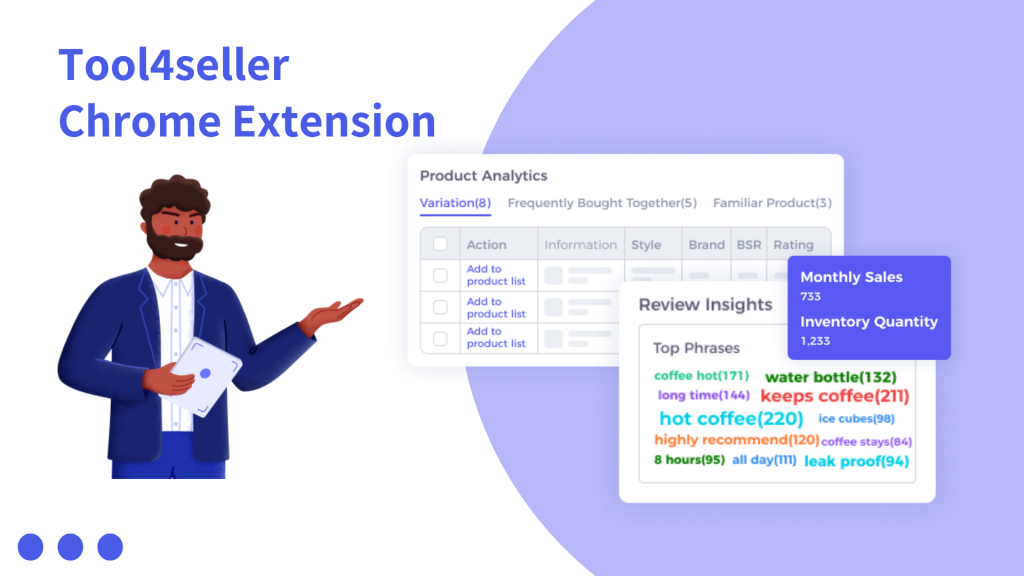 Selling on Amazon can be difficult but if you have the right tool, it will be much easier for you to succeed. Using Tool4seller chrome extension to be in control of your business at all times.
What is The Toolseller Extension?
Tool4seller chrome extension, a free Amazon product research tool, helps Amazon sellers to analyze products right on Amazon pages.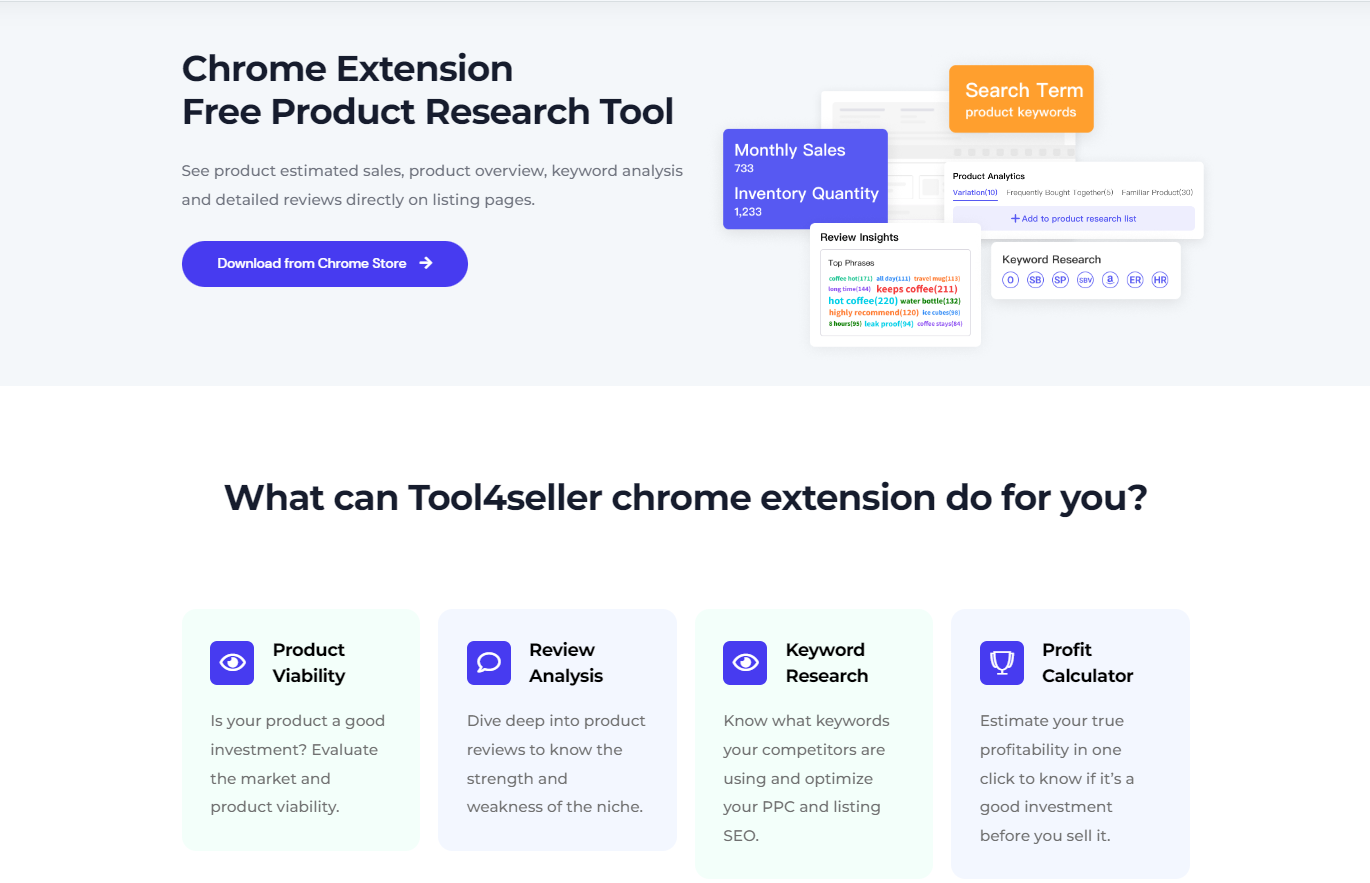 How does the Toolseller Extension work?
It's really easy to get started. You can sign up for a free account on Tool4seller website.
While Helium 10 extension is only available on Google Chrome, Tool4seller is also available on Safari and Microsoft Edge.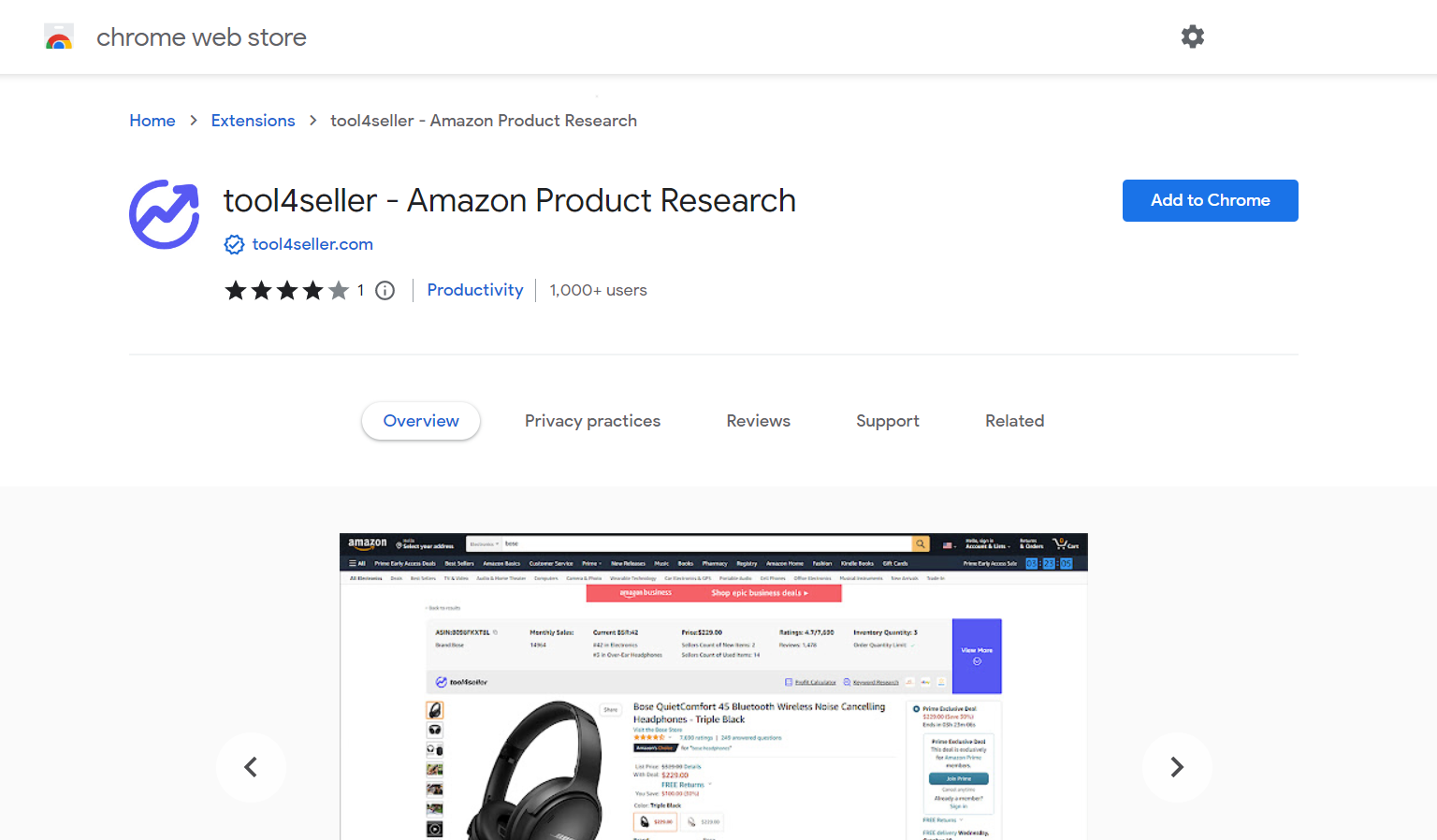 Tool4seller Extension Key Features
There're a bunch of criteria you care about. With the monthly sales and price provided, it's easy for you to know how much revenue it gains.
It also provides search terms. This is a good keyword research strategy to leverage your competitors' search terms to improve your product's visibility.
Keyword Research - Streamline your keyword research
If you have a lot of competitors for your product, using Tool4seller's Keyword Research is a good way to streamline the process of collecting your competitors' keywords.
You can know the match type of keywords and know its organic rank and sponsored rank ( if it's sponsored). You can also get its PPC bid if it's sponsored. 
Use the keyword search volume to know how the keyword performs over time.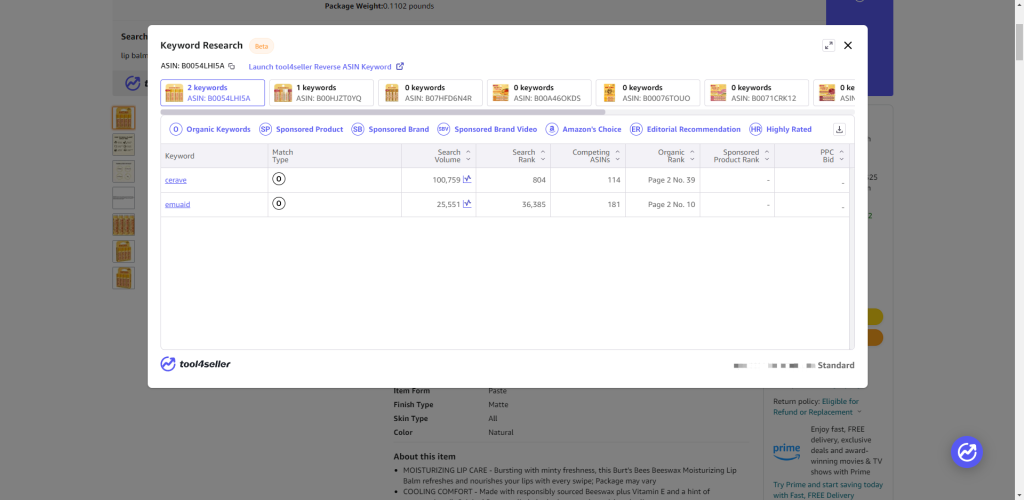 Review Insights - Analyze customer reviews
You can see the top phrases used in the customer reviews. Analyze customer top positive and top negative reviews to optimize your product and listing. You can even analyze the product variations to see what variation customers like the most and know which product you should prepare more inventory.
See the review trends over different timeframes: all time, recent 12 months, recent 90 days and recent 30 days.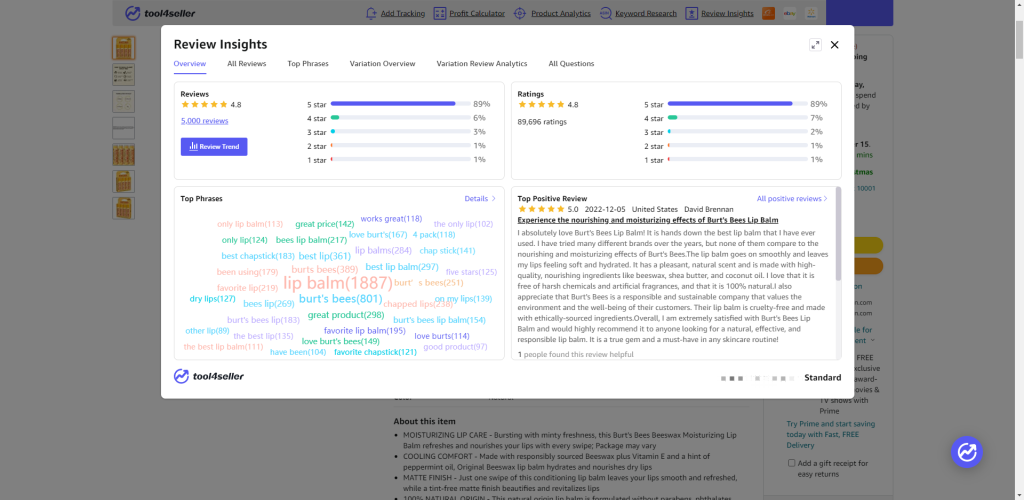 Profit Calculator - Estimate your profits
One of the biggest mistakes that Amazon beginners usually make is that they don't know their profit margins before they sell a product. Tool4seller's Profit Calculator allows you to know whether a product you're thinking about selling will be profitable in advance.
You can easily switch between FBA and FBM to compare profit margins. Fill in the average shipping fee, item cost, and tax rate to make the results more accurate.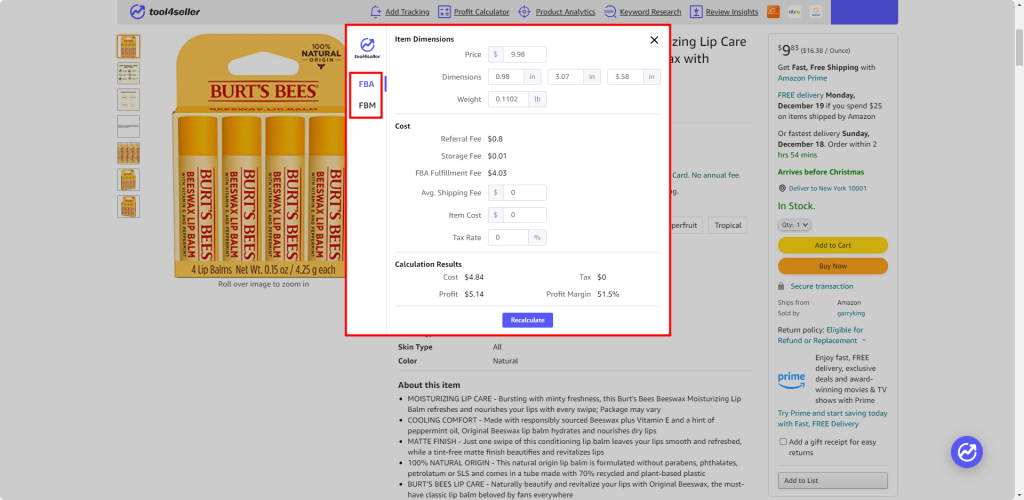 Tool4seller chrome extension gives you a quick way to do the product research , keyword research, review analysis and profit calculation. With all the features it contains, you can stay ahead of the competition and track market trends. One of the benefits of Tool4seller is that it allows you to see the data directly on Amazon listings and search results. You don't need to shuffle back and forth between platforms. Try it out!
A best-in-class Amazon seller tool that is specialized in sales& profits analytics, PPC optimization, keyword research, competitor tracking, instant alerts for listing hijacking, price changing, and inventory updates, etc.
---