Amazon's Choice: How and Why Products Receive This Badge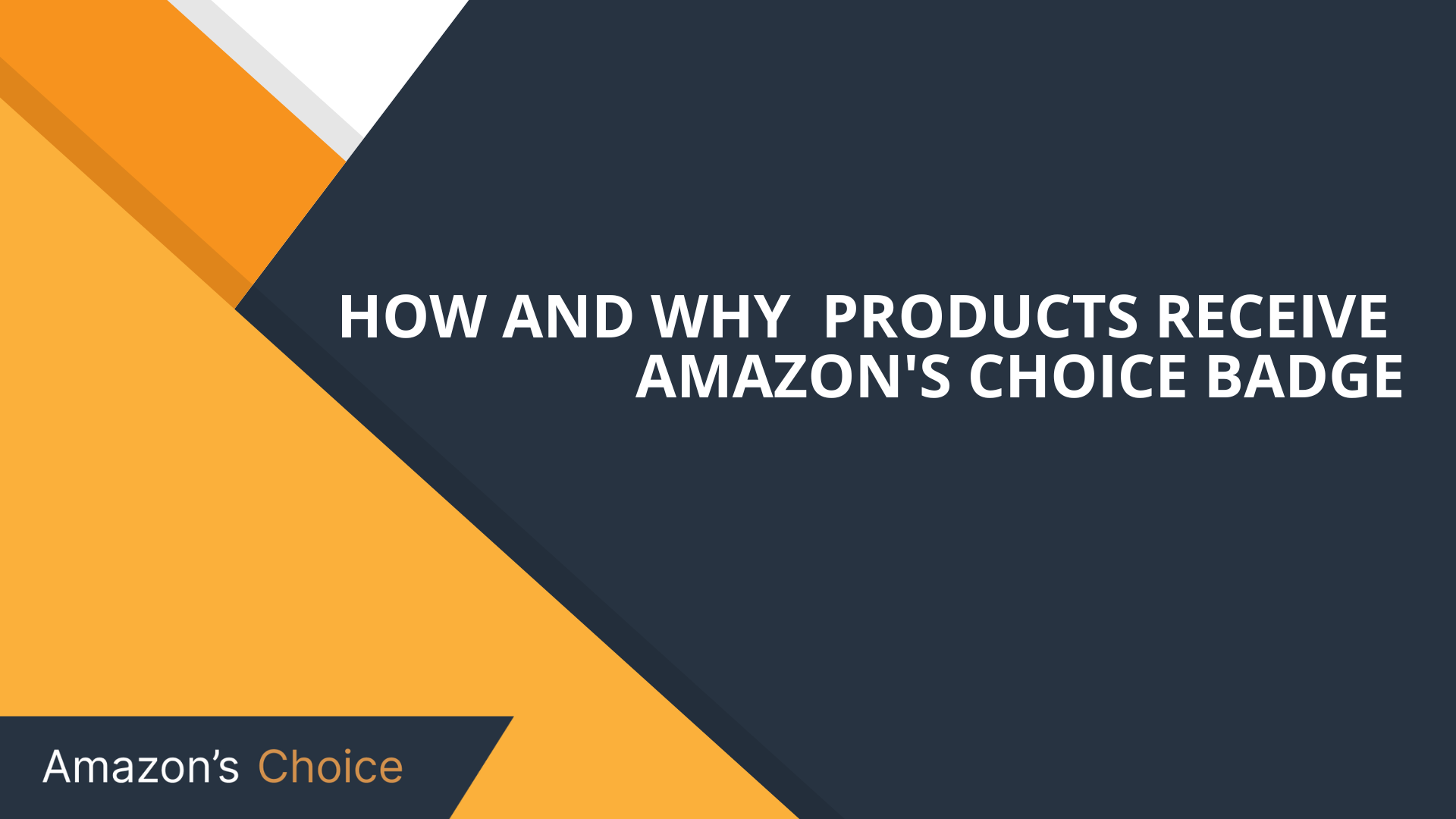 What is the Amazon Choice Badge?
Amazon Choice is a label that Amazon uses to identify certain products on its website. On category and search results pages, the badge for the product's feature image can be found in the upper left corner. On the listing page, the badge is also visible beneath the product title.
If a product gets the Amazon's Choice badge, it means that it is the best match for the customer's keyword. Specifically, the product accounts for the vast majority of all sales generated by that keyword, accounting for more than half of all purchases for the term. If no product has an absolute majority, there is no Amazon Choice for that keyword.
How Do You Get the Amazon Choice Badge on Your Listings?
Amazon selects products for the Amazon Choice badge based on a variety of criteria. The criteria are not made public, but there are a few things you can do to increase your chances of meeting them.
#1 Optimize Your Listings
The first step is to optimize your product listings for the Amazon Choice keywords you want to target. This will necessitate some research into the best keywords to target in your listing. Fortunately, there are numerous tools available to help with keyword research.
With the Tool4seller, you can use keyword Search Volume and Reverse ASIN Lookup for free. You can use these tools just on the website to get search volume, long-tail keywords, etc.
#2 Optimize Your PPC Campaigns
You should optimize your Amazon PPC campaigns. The reason is straightforward. Amazon does not differentiate between organic and paid sales when analyzing the best-performing products for a specific search term. That is, when someone enters a search and makes a purchase, it makes no difference whether they clicked an ad for your product or if your product was ranked first.
You can move your items closer to earning the Amazon Choice badge by running effective PPC campaigns that include your target keyword. To optimize your PPC campaigns, begin with keyword research (instructions on keyword research are provided above) to ensure you are targeting the correct terms. Following that, you should monitor your campaign's performance and make any necessary changes to your bidding, listings, and keyword targets.
You should check if you are targeting the right customers. Avoid some general keywords that attract customers but not your target audience. It's a waste of money. Make sure that your budget is distributed in high-converting periods. Although setting up a budget for specific hours is not allowed on Amazon, you can do that with Tool4seller. It allows you to create rules to control the budget allocation in a day. You can set up the rules based on your historical high-converting periods, which will optimize your ACoS.
#3 Use Amazon FBA Fulfillment
To handle order fulfillment, use Amazon's Fulfilled by Amazon (FBA) service. The first reason is its quick and dependable shipping. Consumers today value a smooth delivery experience almost as much as the products themselves.
Also, Amazon FBA is one of the most reliable ways to ensure a smooth fulfillment process. The eCommerce behemoth is a logistics master and can deliver all of your orders quickly and without issue.
#4 Remain Positive Reviews
Excellent customer reviews are another important factor in obtaining the Amazon Choice badge. These badges are Amazon's way of recommending a product. Amazon will not vouch for listings with a high number of negative reviews. Spend time responding to negative reviews and adjusting the source of the problem if your listings have them. Negative reviews are frequently the result of unmet expectations. A simple solution is to revise your listing's copy so that it sets realistic expectations.
The Amazon Choice badge can help you increase sales on your Amazon listings. Find the keywords for which you want to be Amazon Choice and use the advice in this post to see if your products can earn the badge.
A best-in-class Amazon seller tool that is specialized in sales& profits analytics, PPC optimization, keyword research, competitor tracking, instant alerts for listing hijacking, price changing, and inventory updates, etc.
---