5 Reasons Your Amazon Products Are Not Selling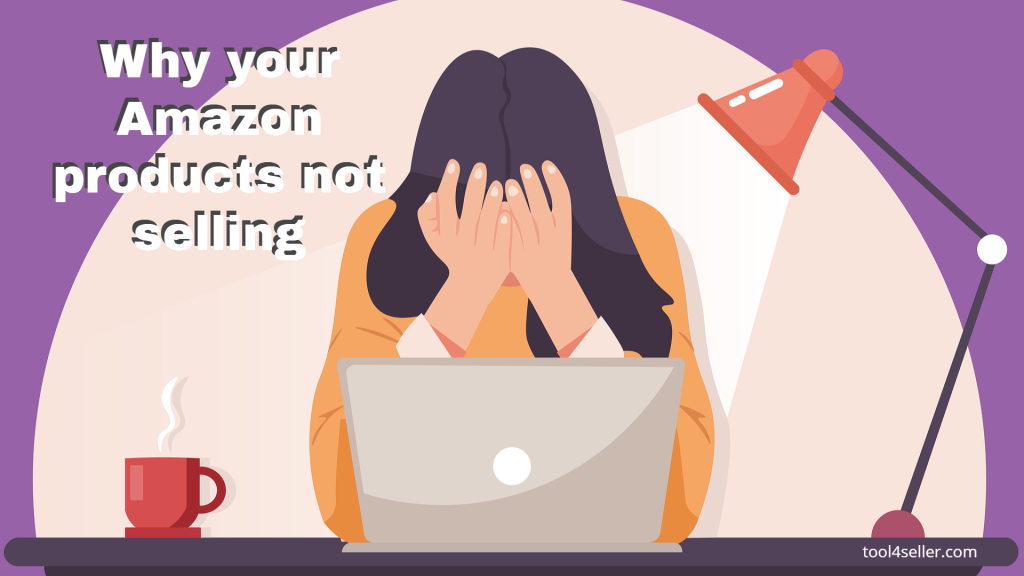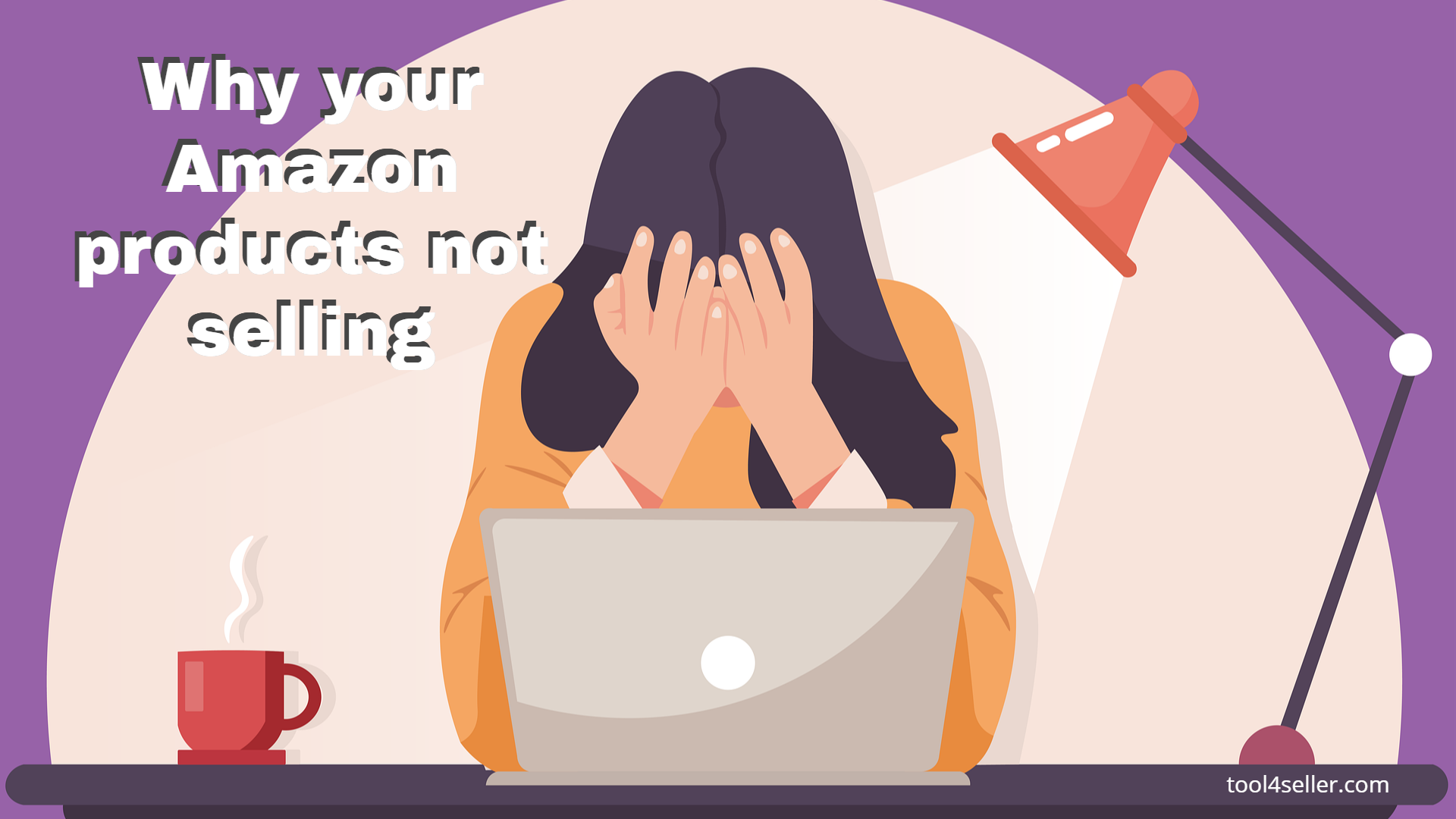 Some sellers may be stuck in a dilemma: Even though they've put their whole heart to run their business, their products are still not selling at all. However, there is no need to give up just yet. Indeed, there might be a very obvious explanation why your things aren't selling. The good news is… There are also very apparent solutions to address these difficulties, enhance your conversions, and see your goods flourish.
Here are five reasons why your things aren't selling and how to address this problem.
1. Unsatisfactory product reviews
According to statistics, the majority of all online customers decide what items and services to buy based on reviews. Reviews provide a way for sellers and customers to connect with each other. Reviews can not only impact customer decisions but also help to increase a seller's credibility. Unsatisfactory reviews can have a dramatic, and sometimes detrimental effect on business.
2. Inferior listing details
Online shoppers judge a product by its bad images, titles, descriptions, and reviews, which can really harm a business. You may lose sales if your listing is not optimized enough. Listing optimization is not a one-time thing. You have to constantly update your listings to help your products rank higher in Amazon search results.
It's the first thing shoppers see on Amazon search results. The title of your product should appropriately represent it and attract the buyer to click on it. Make sure that the initial letter of each word is capitalized. Of course, if you want that consumer clicks to be successful, you must ensure that there are no broken links and that the user is directed to the correct product page. This is simply accomplished by employing suitable redirects as necessary.
You can upload up to nine photos, including a lead image, with a maximum size of 1000x500px. Make sure your product images create a narrative by showcasing it from multiple perspectives and how people would utilize it in real life.
Products' bullet points outline the key features in a concise way. Product bullet points should be capitalized properly, and convey the product's important qualities.
Look at your competitors' pricing and make your pricing competitive. Remember, a low price may not be always good because customers may think it's cheap due to the poor quality, while a high price makes it hard to sell.
Product description is the least important part of listing optimization. It is limited to 2000 characters count, so it is very important to know what Amazon is looking for in this section to get the best use of the characters you choose. Describe the major product features, such as size, style, and what the product can be used for. Include accurate dimensions, care instructions, and warranty information. Use correct grammar, punctuation, and complete sentences.
3. Less-competitive pricing strategies
A pricing strategy is a method for determining a price that is considered as reasonable by customers while yet making a profit. According to Statista, 70% of respondents claimed that price was the most important factor influencing them to shop. When planning your pricing strategies, first, you must determine the price at which you will be able to profit. Second, you must consider the various fees that Amazon will charge you after the sale. Finally, you must consider the cost of purchasing the goods and shipping them to an Amazon or third-party warehouse. You'll be ready to launch your goods on Amazon once you've sorted out your Amazon selling pricing plan.
You can Use Tool4seller's Profit Calculator to know if your products are really making you money whether you're selling as FBA or FBM seller. Or you can set up rules to reprice your product with Smart Repricing.
4. Undesirable Delivery Time
Join Amazon Seller Fulfilled Prime (SFP) or the Fulfillment by Amazon (FBA) program to improve your delivery speed. Amazon SFP is a program that allows Amazon merchants to use their own inventory management systems if they abide by the Prime programs 1-2 shipping speed. Engaging in Amazon's FBA program is another way to achieve fast delivery time.
Delivery time is also a factor for Buy Box Eligibility. We have to admit that fulfillment is a highly-valued variable. Amazon's Buy Box algorithm gives FBA sellers an advantage compared with other merchants.
A lack of product exposure might lead to a lack of product sales. Fortunately, there are a number of steps you can take to increase product visibility and sales on Amazon. If your products can't stand out in the market if you only optimize your Amazon listing. Try advertising your products through Amazon's PPC (pay-per-click) campaigns: Sponsored Products, Sponsored Brands, and Sponsored Display.
– Sponsored Product Ads allow a business to advertise their products depending upon the keywords.
– Sponsored Brand Ads display your brand logo, custom headline, and three product listings you want to advertise. It has the same ad placement as Sponsored Products. Sponsored Brands can drive brand awareness and give you a chance to showcase your products.
– Sponsored Display Ads let you promote your products even outside Amazon Marketplace. It's a self-service display ad with three targeting options: views targeting, product targeting, and interest targeting.
You can also use Tool4seller's PPC Optimization to manage your campaigns, improve your ACOS and help you make the most of your PPC.
A best-in-class Amazon seller tool that is specialized in sales& profits analytics, PPC optimization, keyword research, competitor tracking, instant alerts for listing hijacking, price changing, and inventory updates, etc.
---