Optimizing Amazon Sales with Tool4seller's Product Analytics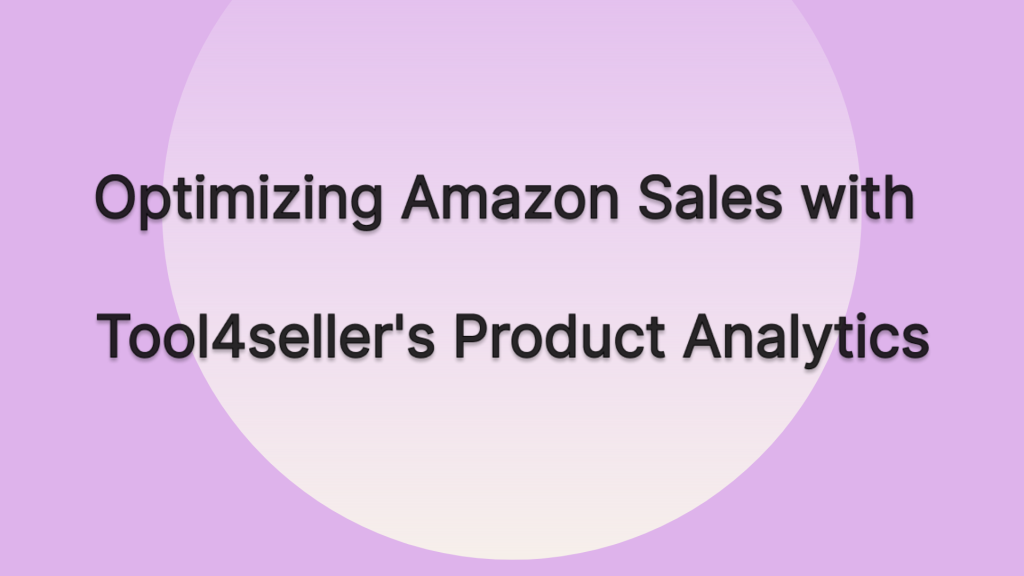 As an Amazon seller, one of the most critical factors in your success is your ability to understand your product's performance on the platform. You need to be able to track your sales, monitor your advertising campaigns, and make data-driven decisions to optimize your business. That's why product analysis is so important for Amazon sellers.
By analyzing your product's performance, you can identify which products are selling best, what advertising strategies are working, and what changes you need to make to your pricing and product listings. You can also gain insights into market trends and competitor activity, allowing you to stay ahead of the curve and adapt your business to meet changing customer needs.
But with so much data to track and analyze, it can be challenging to keep up with everything. That's where tool4seller's Product Analytics comes in. With its intuitive interface and powerful features, the tool makes it easy for sellers to track and analyze their product's performance on Amazon, allowing them to make data-driven decisions to optimize their business.
By using Product Analytics, you can:
1. Identify which products are selling best: With Product Analytics, you can track your sales data and identify which products are generating the most revenue. This information allows you to focus your efforts on the products that are performing best and optimize your pricing strategy for maximum profit.
2. Analyze your advertising: The product analysis covers the ad fees, ad orders, ad sales, and ad sales ratio of each product. Amazon sellers can use the data provided to better understand the effects of ad investment for each product, which is convenient for sellers to adjust and optimize advertising strategy.
3. Understand your profitability: Product Analytics calculates your product's profit based on its revenue and cost, giving you a clear view of your margins and enabling you to make informed pricing decisions.
In short, product analysis is essential for Amazon sellers looking to optimize their business and drive more sales. By using tool4seller's Product Analytics, you can track and analyze your product's performance on Amazon, make data-driven decisions, and stay ahead of the competition. So, if you're an Amazon seller looking to take your business to the next level, give Product Analytics a try and see the difference it can make for your business.
A best-in-class Amazon seller tool that is specialized in sales& profits analytics, PPC optimization, keyword research, competitor tracking, instant alerts for listing hijacking, price changing, and inventory updates, etc.
---