If you have multiple Amazon accounts on tool4seller, you need to select the account that you want to cancel a subscription in case you cancel wrong the subscription of your Amazon accounts.
If you only have one Amazon account on tool4seller with multiple marketplaces, then you can cancel the subscription of all marketplaces at once.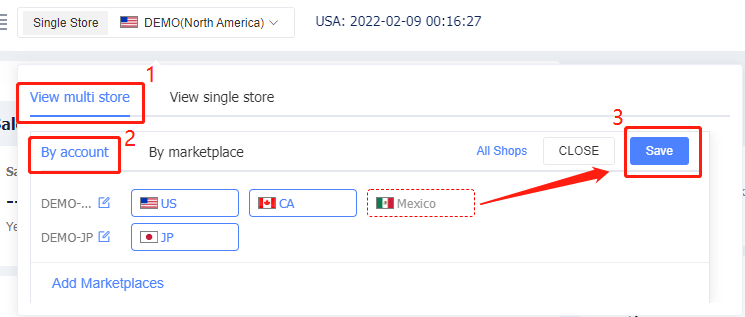 You can cancel a subscription in Settings.
Click the My subscriptions.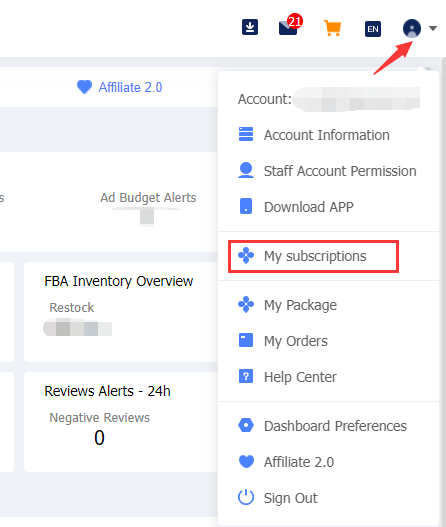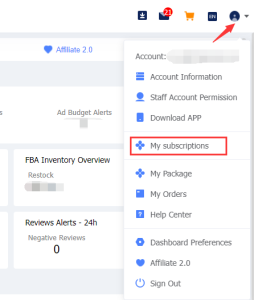 Select the Cancel Subscription button to effect.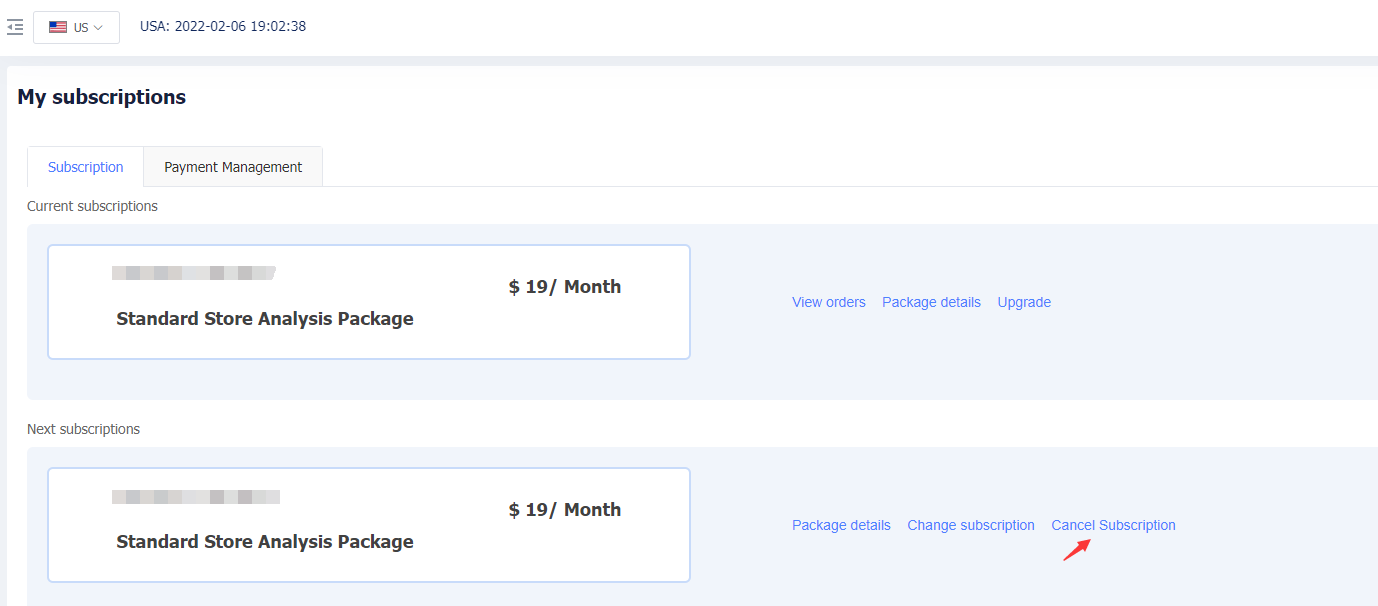 What happens after you cancel subscriptions from Tool4seller:
When you cancel a subscription you'll still be able to use your subscription for the time you've already paid.
For example, if you buy a monthly subscription on Jan. 1 for $19 and decide to cancel your subscription for the next period:
1. You'll have access to the subscription till the end of current period.
2. You won't be charged for your next monthly subscription of $19.
About canceling subscriptions from Tool4seller:
1. Most subscriptions automatically renew unless you cancel them.
2. If you click the cancel subscription button on tool4seller, your future subscription will be canceled. Your past subscriptions will not be refunded.